It's all about the details—and the details are all about you. Meet the Cadillac designers and engineers responsible for the first-ever CT5.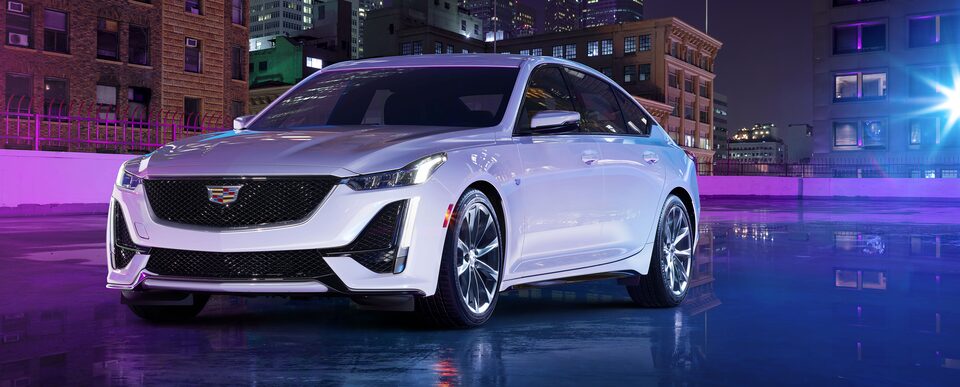 ---
---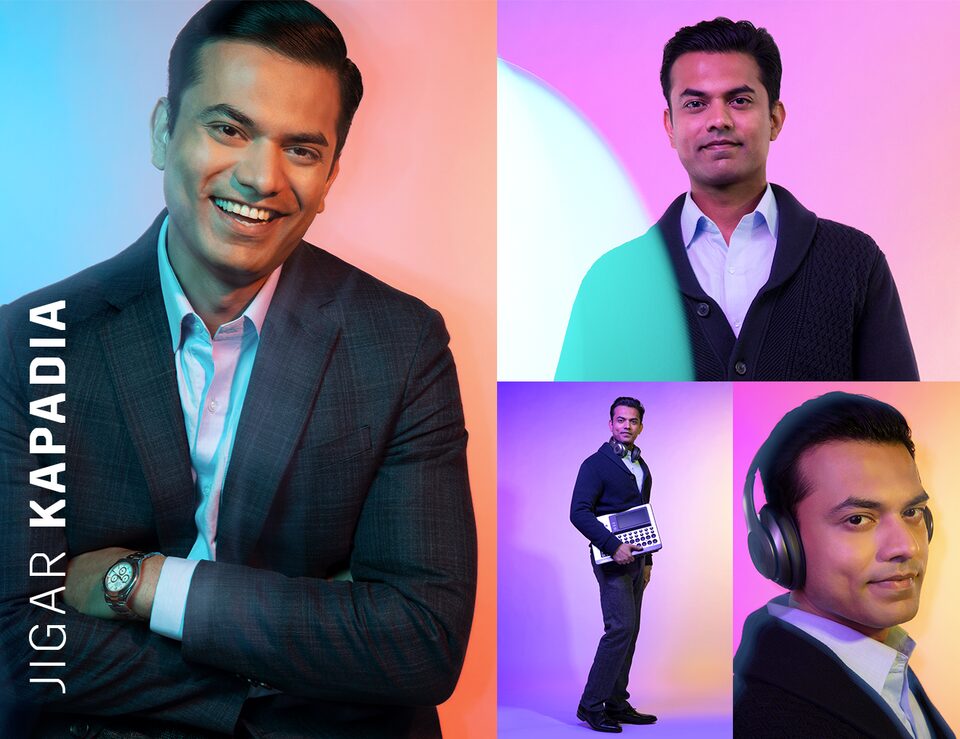 ---
INTRODUCING A NEW COLLECTION OF SOUNDS
A shining example of the craftsmanship involved in CT5 is the brand-new library of vehicle tones, created by Jigar Kapadia and his team. Kapadia, an artist at heart who finds inspiration in taking the scenic route to work, says music production is done best between 4 and 6 a.m.
WE CALL THAT THE 'DIVINE TIME' AS ENGINEERS AND MUSIC TECHNOLOGISTS.
The empty canvas of an early morning drive clearly works for Kapadia. CT5 debuts a cohesive, refined collection of tones that strikes a unique balance for the driver.
---
---
IF I DON'T DESIGN IT RIGHT, THE CUSTOMER IS GOING TO BE IMMEDIATELY TURNED OFF. IT HAS TO BE THIS MIDDLE PATH OF PLEASANT BUT ALERTING.
- Jigar Kapadia, Lead Sound Design Engineer
---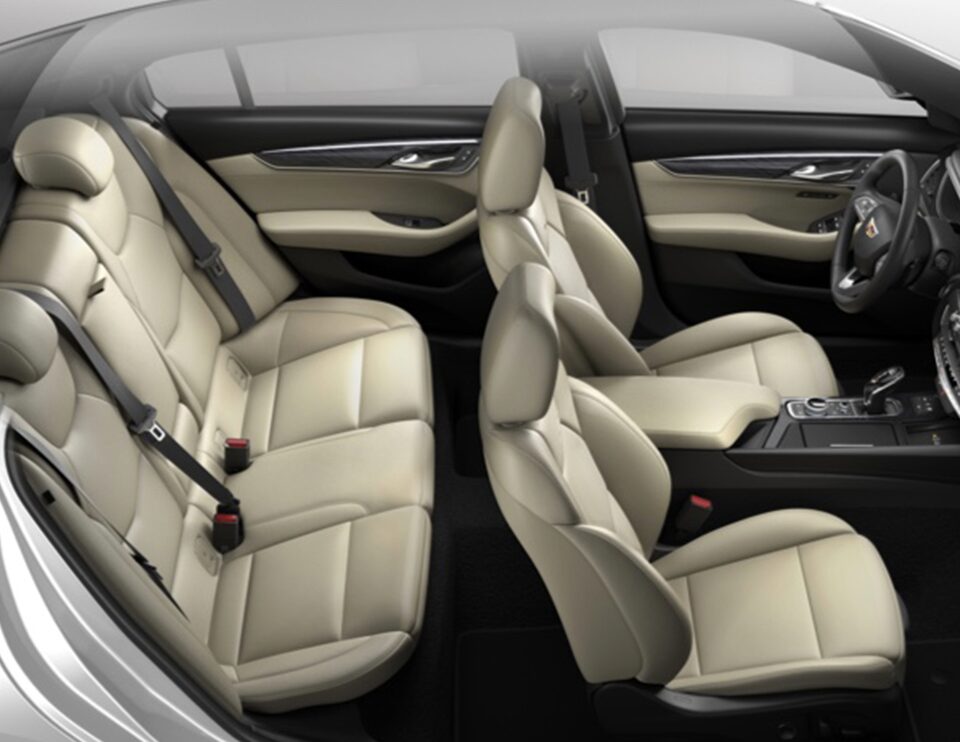 ---
Kapadia starts with a blank canvas, considers the feel of the vehicle and how it encompasses the acoustic package, then designs with the Cadillac brand image in mind. In fact, Kapadia and his team crafted more than 200 sounds before landing on the final 20. The process, which started in 2016, required an impressive amount of creative consideration, research and consumer testing. Throughout the vehicle, luxury comes alive in details like these. Discover for yourself.

---
---
IN-VEHICLE TECH THAT THINKS LIKE YOU DO
Infotainment Director Matt Przybylski knows the infotainment† system's usability is paramount. People like their ecosystem. It's why the Cadillac User Experience team studied popular smartphone and mobile app functionality while designing for CT5—and why they conducted thorough consumer testing.

Even still, you have the ultimate say in how it functions. A 10-inch diagonal touchscreen, rotary and steering wheel controls, and a voice recognition system allow your most intuitive interaction. Available Wireless Charging† and a designated phone shrine grant comfort, not clutter. A customizable display ensures your interface is always tailored to your tastes.

YOU HAVE THE OPPORTUNITY TO CUSTOMIZE WHAT INFORMATION IS IMPORTANT TO YOU.

- Matt Przybylski, Infotainment Director
---
---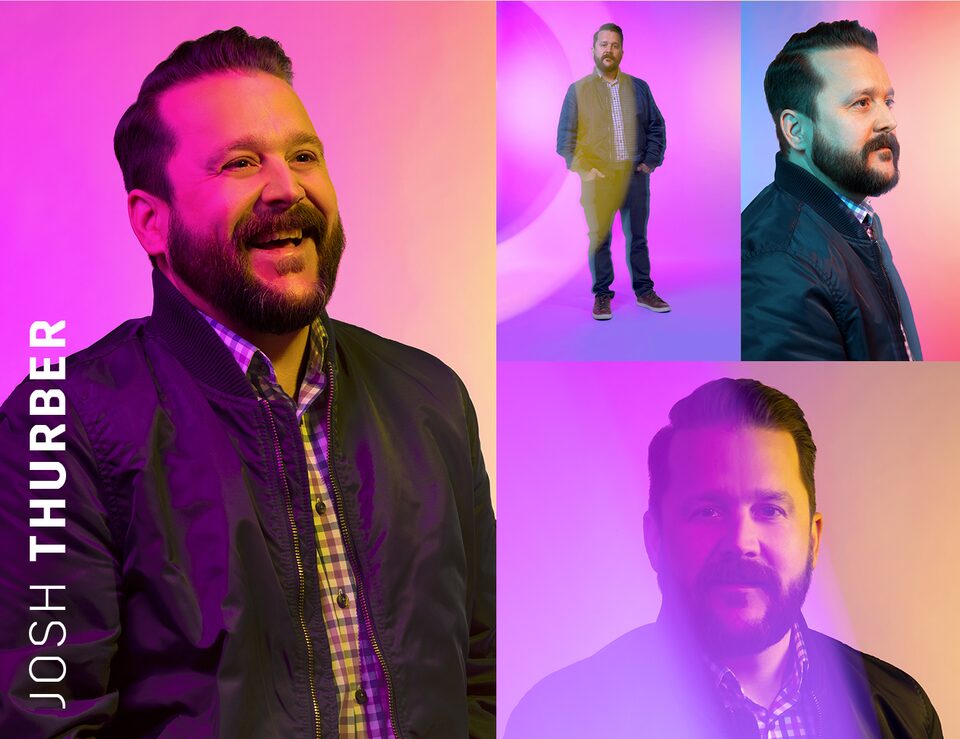 ---
STUNNING, STANDOUT DESIGN

Exterior Design Manager Josh Thurber worked in the architecture studio that established the proportions for CT5, which he considers one of the vehicle's best and most significant features.
He says leadership gave the design team room to push the boundaries of current sedan design. For Thurber, that meant focusing on the profile of the vehicle. The team moved from a "three-box" design—if you imagine how a child would draw the hood, cabin and trunk of a car—toward a "two-box" appearance with a more refined flow from cabin to rear.

---
---
WE PULLED EVERYTHING DOWN OVER THE REAR WHEELS, MADE IT FEEL WIDER AND GAVE IT AN ATHLETIC STANCE.

- Josh Thurber, Exterior Design Manager

---
---
CT5 took form with athletic, dynamic proportions: a wide, low stance and youthful, fastback silhouette. Thurber and his team drew inspiration from Cadillac V-Series as well as the Escala concept vehicle, and delivered CT5 in two distinct personas, Luxury and Sport. This means the spirited performance you expect from Cadillac is available in a model that suits your taste. See how CT5's styling sets you apart.

---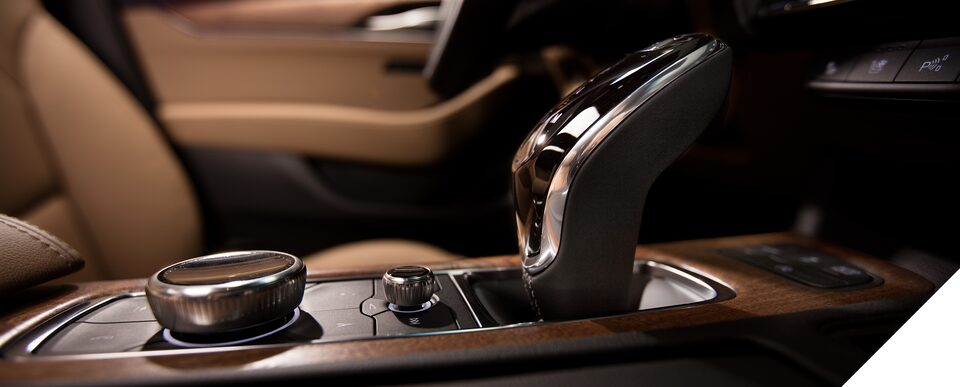 ---
THE LUXURY OF HAVING IT ALL

Lead Development Engineer Ken Althouse describes CT5 as a dynamic vehicle that reaches both Sport and Luxury drivers beyond comfort and styling. With Driver Mode Control, you can design your drive too.

Enhance your ride with the push of a button. Select from Tour, Sport, Snow/Ice and the highly customizable My Mode. Whether you're heading out in the snow or in the mood for a sportier morning commute, CT5 lets you have it all. Performance enthusiasts can dial their driving experience up even more, and take advantage of Track and V-modes standard in CT5-V.

THE CUSTOMER SHOULD BE ABLE TO PICK: 'I LIKE THAT ASPECT OF A SPORT CAR AND THAT ASPECT OF A LUXURY CAR.'

- Ken Althouse, Lead Development Engineer

---
---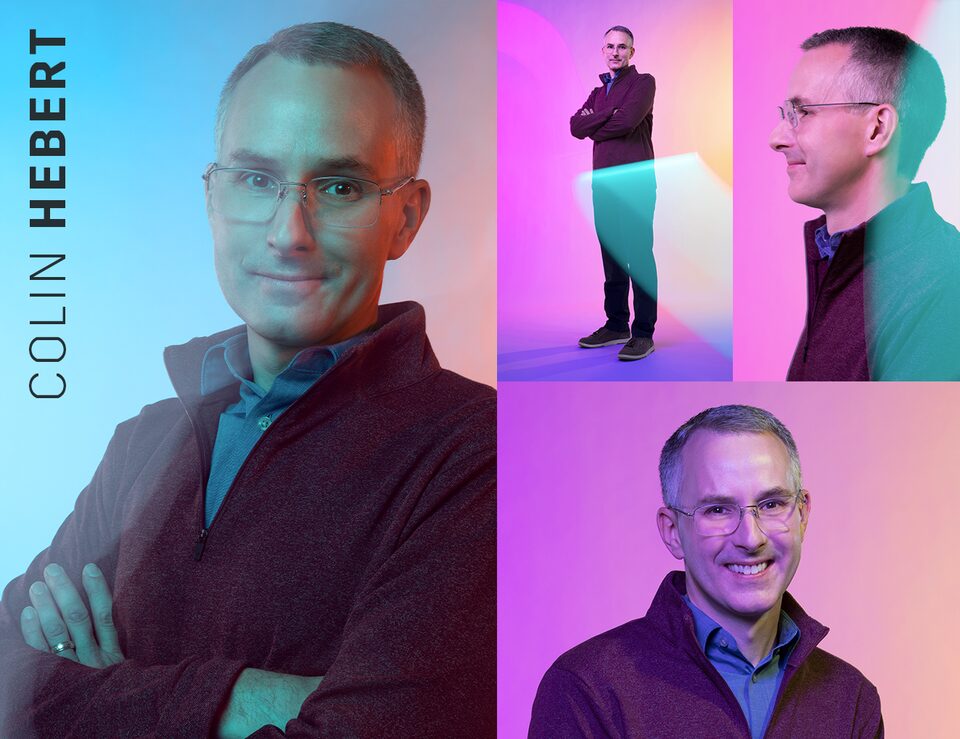 ---
A QUIET CABIN CREATES YOUR PERSONAL OASIS

Sometimes, what you don't hear speaks volumes. Colin Hebert, Vehicle Performance Engineer specializing in Noise and Vibration, sees engine sound as an opportunity to elicit an emotional reaction from the driver. He uses the pioneering technology of Active Noise Cancellation to clean the sound canvas and let CT5's turbo engine sounds tap into that emotion.

---
---
IT'S A REALLY COOL TECHNOLOGY THAT LISTENS TO CABIN NOISE, THEN USES SOFTWARE TO PUT OUT NOISE THAT CANCELS IT.

- Colin Hebert, Vehicle Performance Engineer/Noise and Vibration

---
---
A network of microphones and speakers work together to reduce the unpleasant engine noise and create a perfect environment for the performance sound that driving enthusiasts crave. You can also choose a drive mode with a quieter, more refined sound and bask in the serenity of CT5's volume-controlled cabin.

---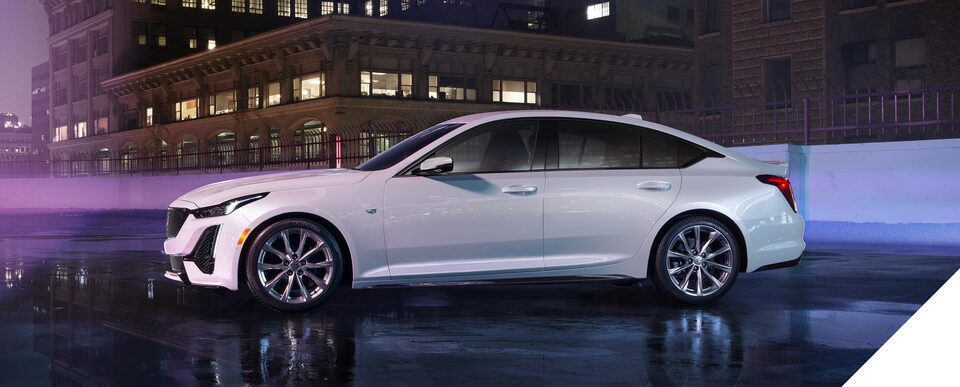 ---
CT5 delivers driving enthusiasts the athletic ride and leading technology they expect from Cadillac. At the centre of it all? The refined 2.0L turbocharged 4-cylinder and available 3.0L twin turbo V6 engines. Both make CT5 indisputably fun to drive. The reason, according to Propulsion Assistant Chief Engineer Kris Keary, is their responsiveness.
But Keary also considers fuel efficiency a strong suit of CT5, given the vehicle's size and spaciousness. He says Advanced Active Fuel Management which deactivates two of the engine's cylinders in cruising conditions, is a main contributor to fuel economy. In essence, CT5 offers power when you need it and efficiency when you don't.
WHEN YOU STEP ON THE ACCELERATOR, THE CAR JUST GOES, AND GOES SMOOTHLY.

- Kris Keary, Propulsion Assistant Chief Engineer

---
Put a sense of pleasure back in your drive

---
---