PersonalSpace redefines the limits of urban mobility by allowing customers to leapfrog over city noise and congestion—while basking in sonic peace and panoramic views.

TAKING FLIGHT
The convenience of vertical takeoff and landing makes PersonalSpace the ultimate power move.
Its quadcopter design is propelled by eight rotors arranged in an X-8 configuration and a 90 kWh EV motor which utilizes six anode batteries optimized for flight.
A NOTICEABLE ABSENCE

PersonalSpace's rotors are shrouded for safety and noise reduction. The cabin's acoustic panels provide sophisticated sound isolation as well.

FIT FOR ROYALTY

A dramatic profile is defined by primary rotors which extend directly from the cabin, while a rear fin pays homage to honoured Cadillac designs. A luxurious interior offers throne-like seating, a panoramic glass window, a walnut ceiling and floor, and 3D knit textiles.

INTUITIVE AND INTEGRATED

PersonalSpace features semi-private sides and doors, an automatic door opener with a touch-sensitive system, and an augmented reality Head-Up Display controlled by a gesture recognition sensor pad.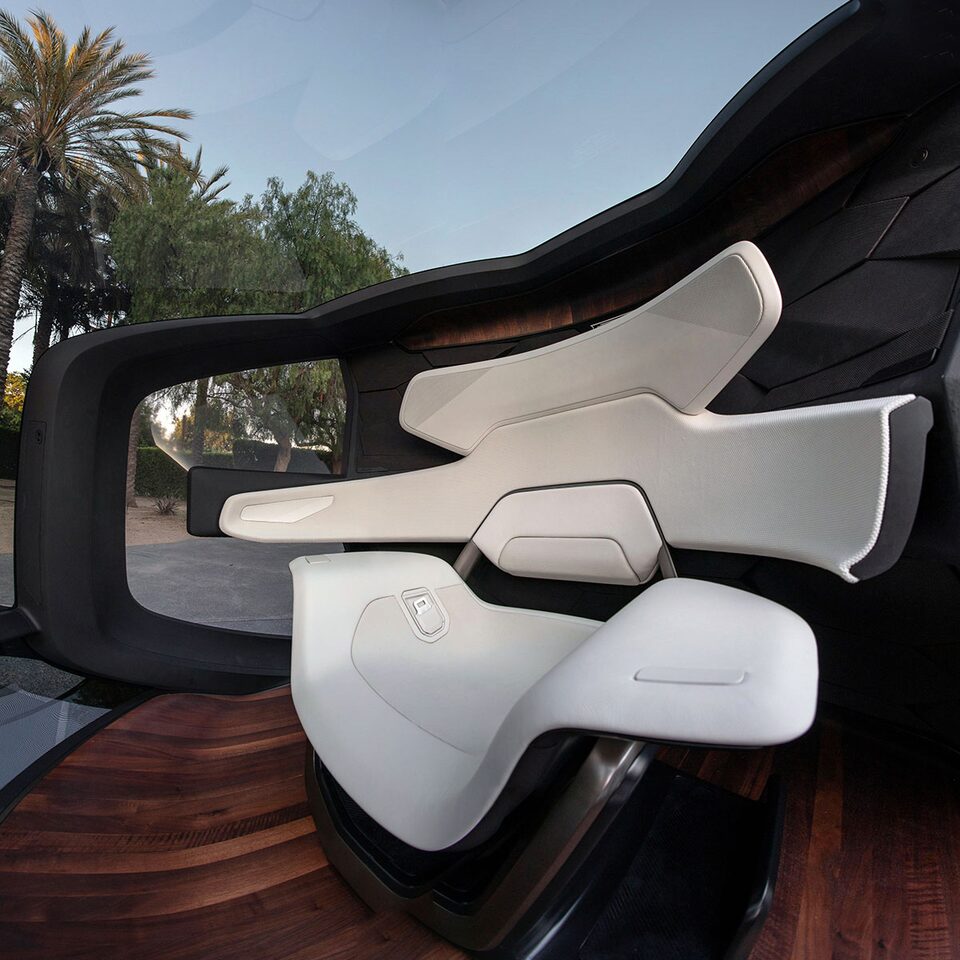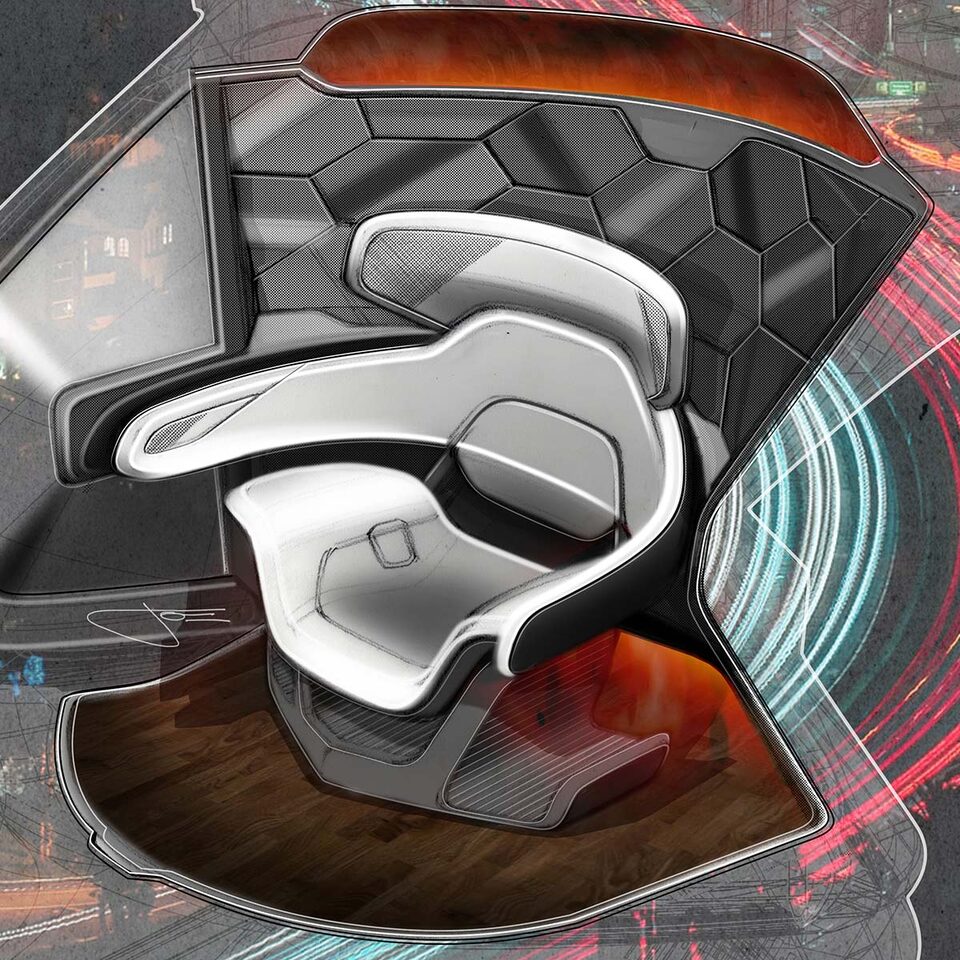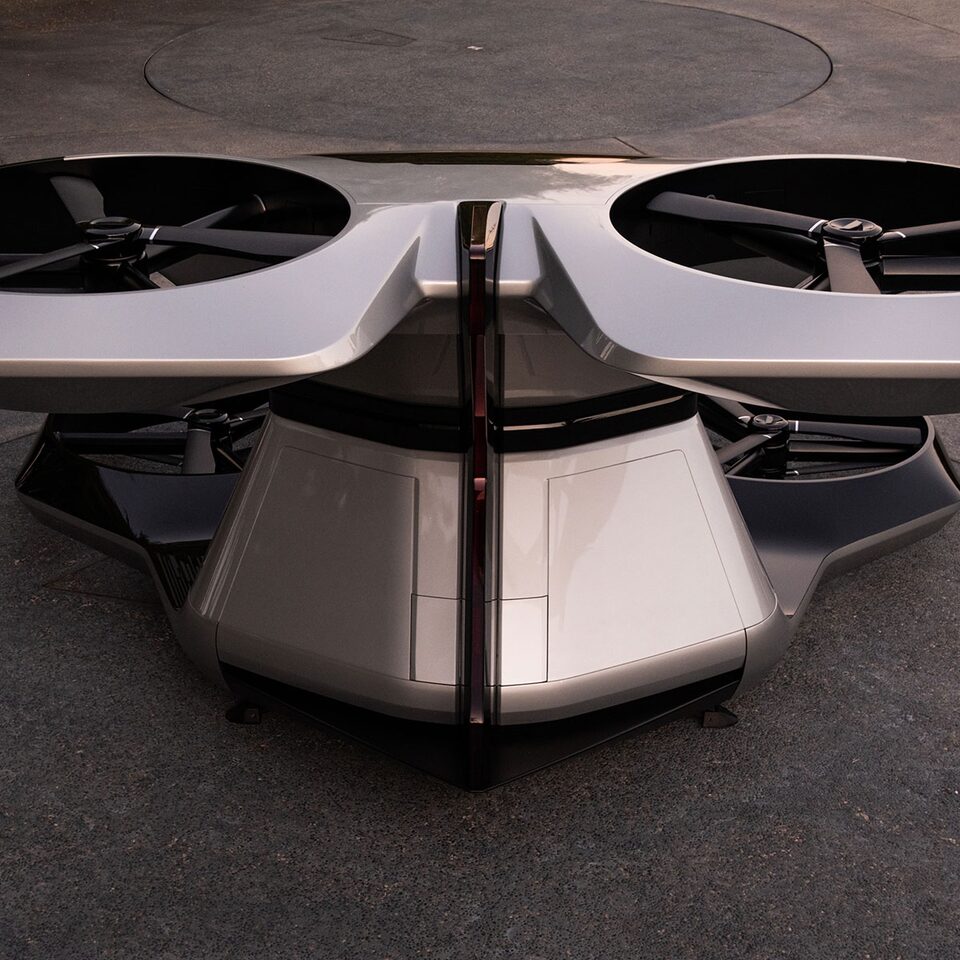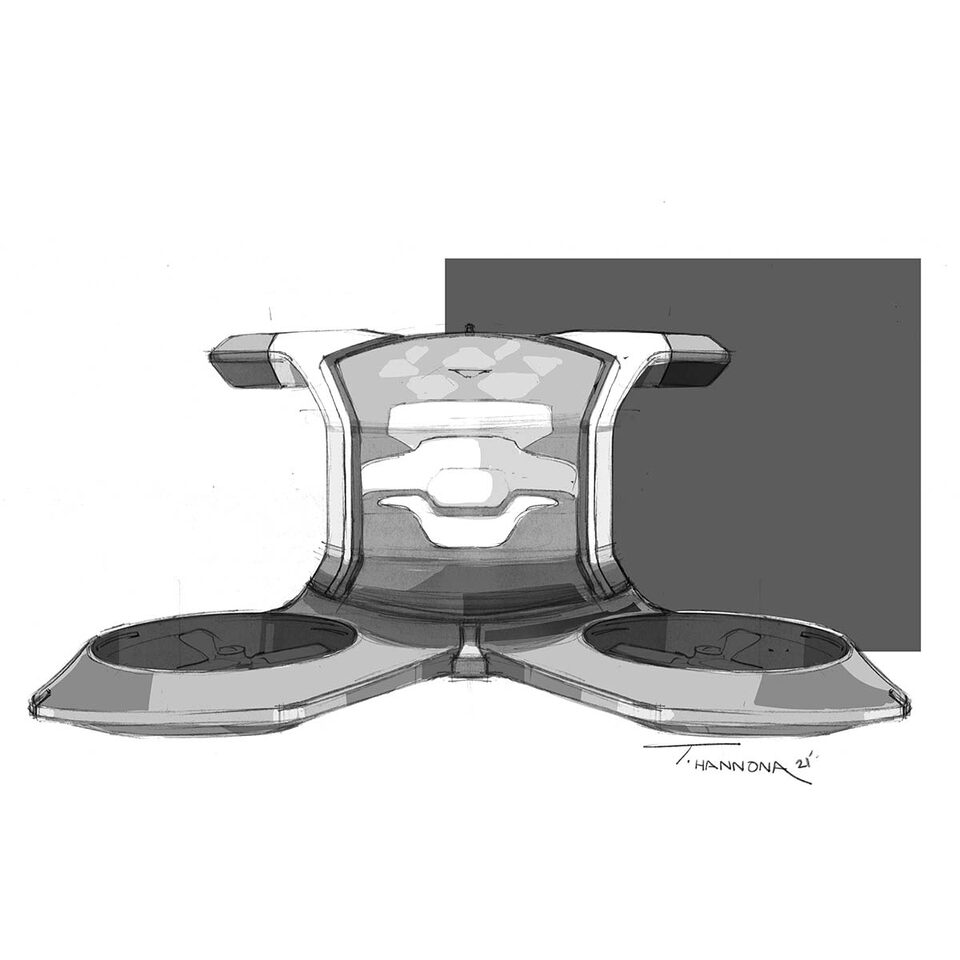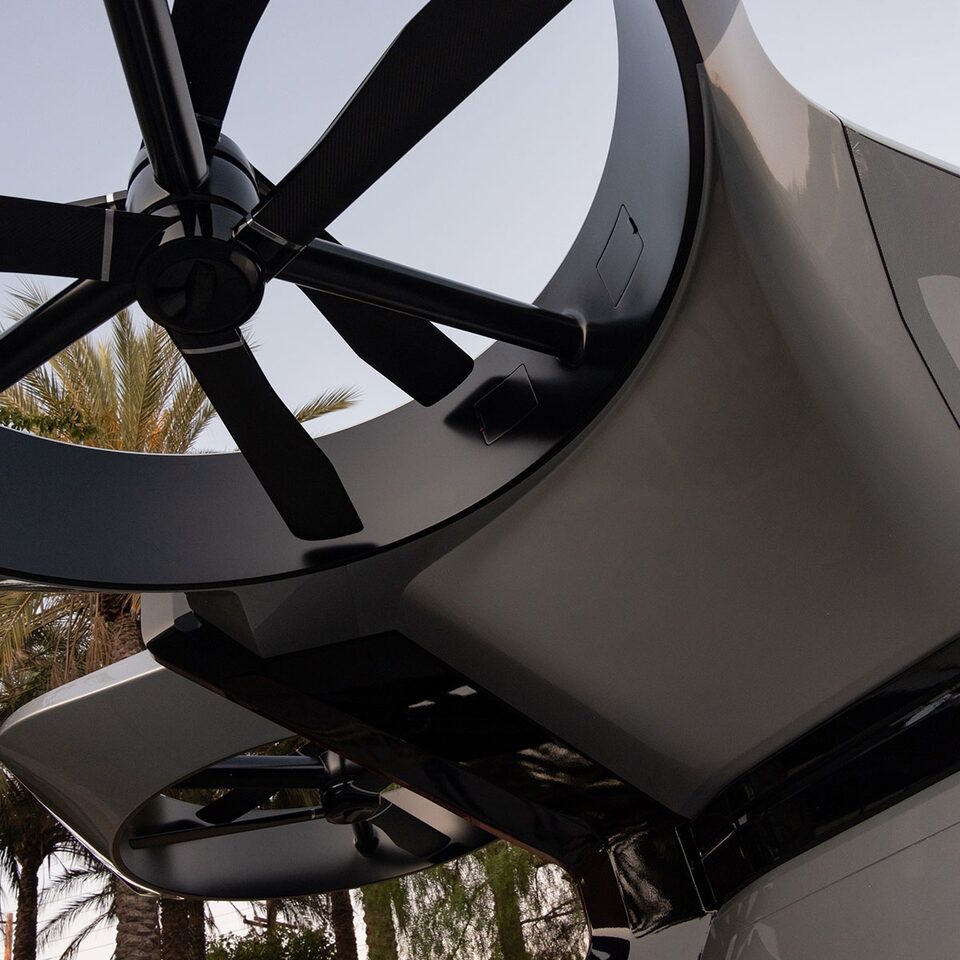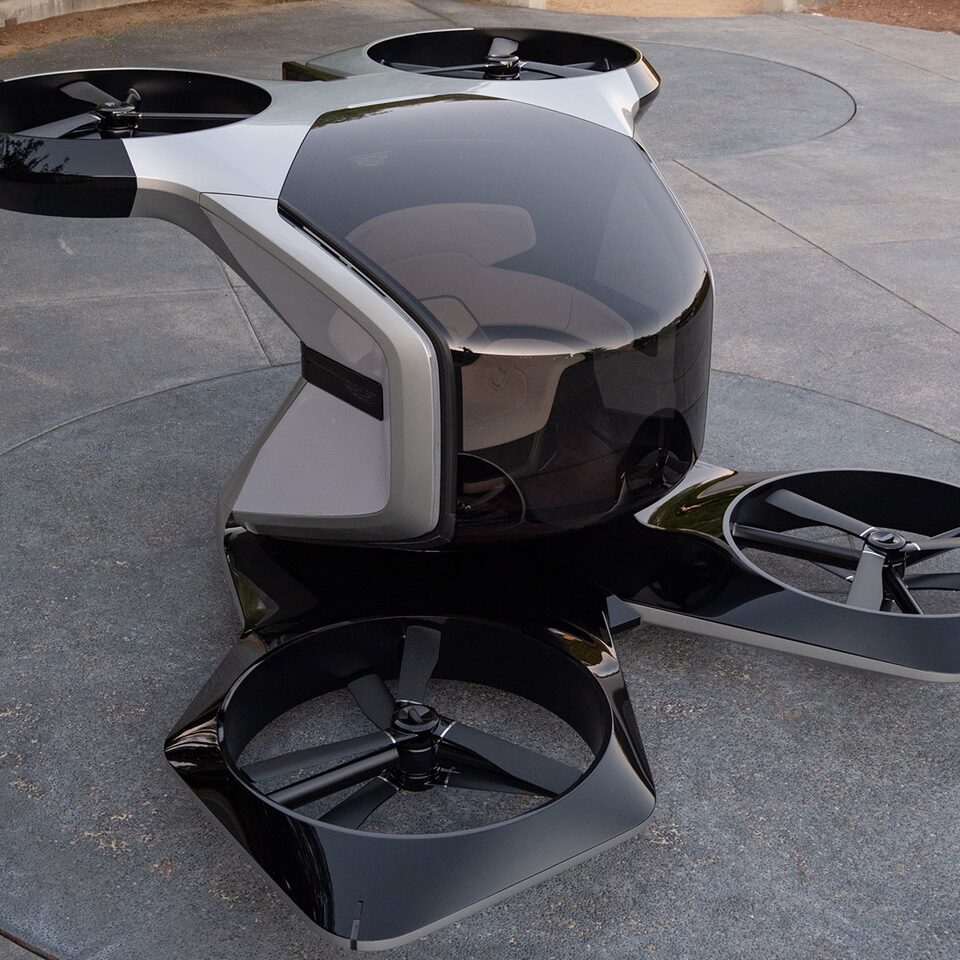 HALO CONCEPT PORTFOLIO 
Discover the two additional concepts that complete our vision for an enriching, autonomous future for all passengers.