2023 LYRIQ FEATURES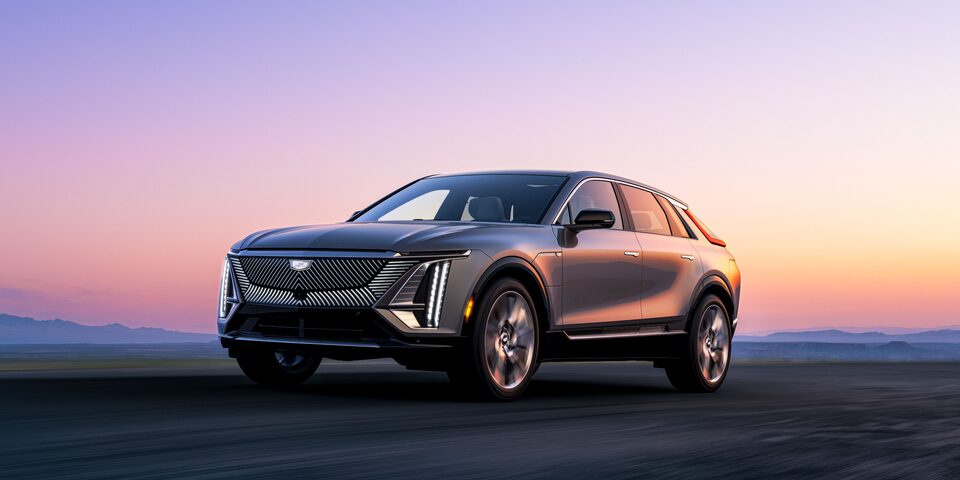 ---
AVAILABLE ALL-WHEEL DRIVE

With All-Wheel Drive, LYRIQ has two motors for power to all four wheels. And with added power, you get the added capability of trailering.†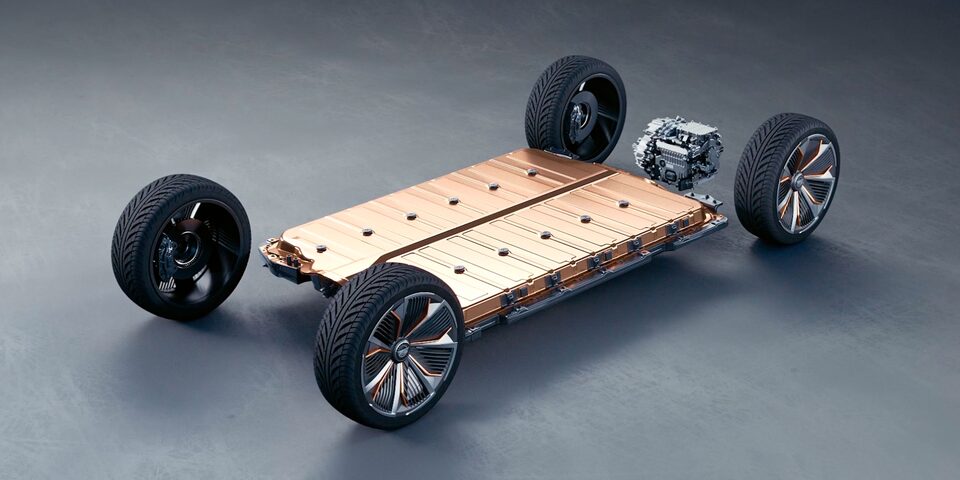 ---
ULTIUM BATTERY PLATFORM

LYRIQ's new Ultium battery enables a near 50/50 weight distribution of the vehicle and a lower centre of gravity for a sporty, responsive and spirited drive.

---
5-LINK FRONT AND REAR SUSPENSION

Smooth driving. Tight handling. The 5-link suspension system on both the front and rear axles of the LYRIQ allows for independent tuning of bushings for a superior ride feel.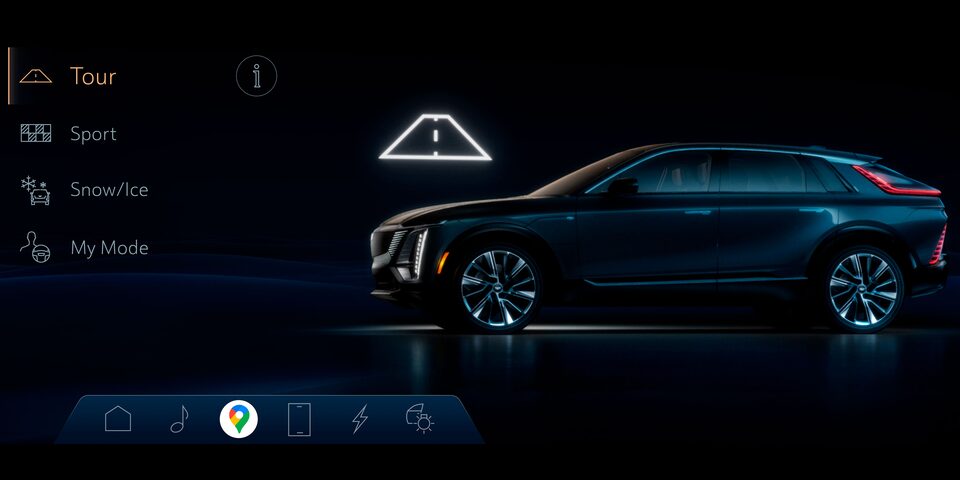 ---
DRIVER MODE SELECTOR

On-demand driving modes give you the power to choose your preference and the flexibility to adapt to changing road conditions. 

Select from Tour, Snow/Ice, Sport and My Mode. 


CHARGING
SIMPLE AND SEAMLESS

When it comes to charging, you have options. LYRIQ may be conveniently charged by an industry-standard Level 2† charging unit or a DC Fast Charge† station.

---
RECOMMENDED
---
LEVEL 2
19.2 kW CHARGER
Up to 83 km of range per hour of charge† (RWD only)

11.5 kW CHARGER
Up to 49 km of range per hour of charge† (RWD)
Up to 48 km of range per hour of charge† (AWD)

7.7 kW INCLUDED DUAL-LEVEL CHARGE CORD
Up to 30 km of range per hour of charge† (AWD)
Up to 33 km of range per hour of charge† (RWD)

---
ACCELERATED

---
DC FAST CHARGE

190 kW ACCEPTANCE RATE (MAX CHARGING SPEED)
Up to 122 km of range in about 10 minutes† of charge time (RWD and AWD)

With a full charge, LYRIQ RWD offers up to an estimated 502 km of driving range.† AWD range pending.
---
FIND A CHARGING STATION NEAR YOU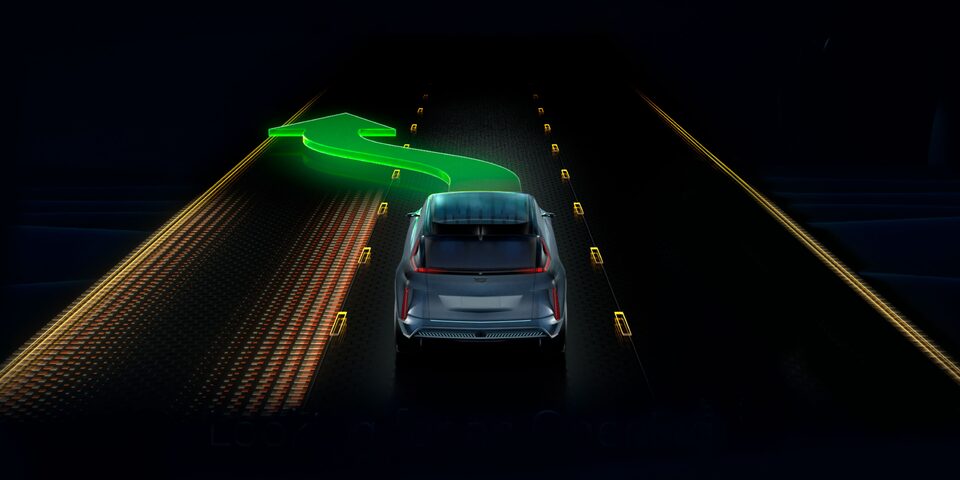 ---
AVAILABLE SUPER CRUISE

LYRIQ offers available Super Cruise,† the first true hands-free driver assistance technology. With new available Automatic Lane Change, Super Cruise can automatically activate the turn signal and steer to perform a single lane change under certain conditions.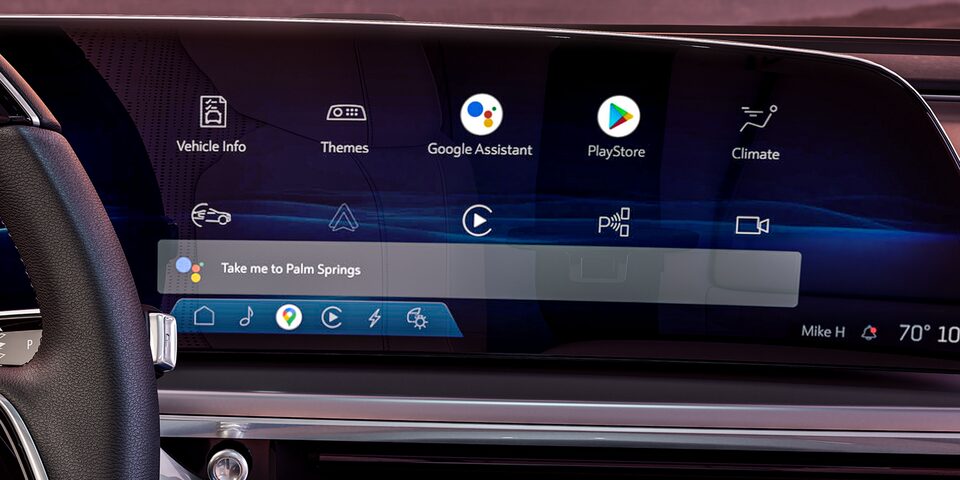 ---
GOOGLE BUILT-IN

Google built-in† compatibility is enabled by data and delivers Google Assistant, Google Maps™, and Google Play. You get access to hands-free help, live traffic updates, some of your favourite apps and more.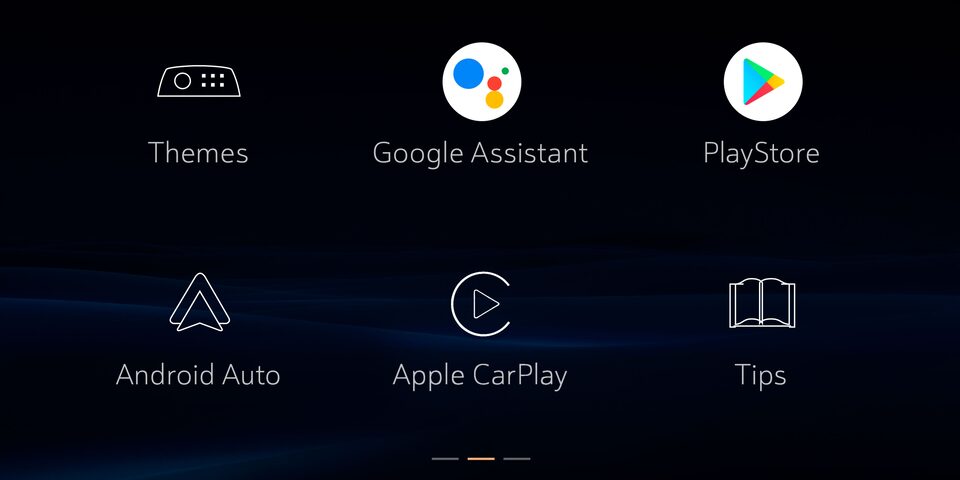 ---
SEAMLESS CONNECTION

Wireless Apple CarPlay®† and wireless Android Auto™† compatibility mean both work seamlessly with LYRIQ and project beautifully onto the LED display.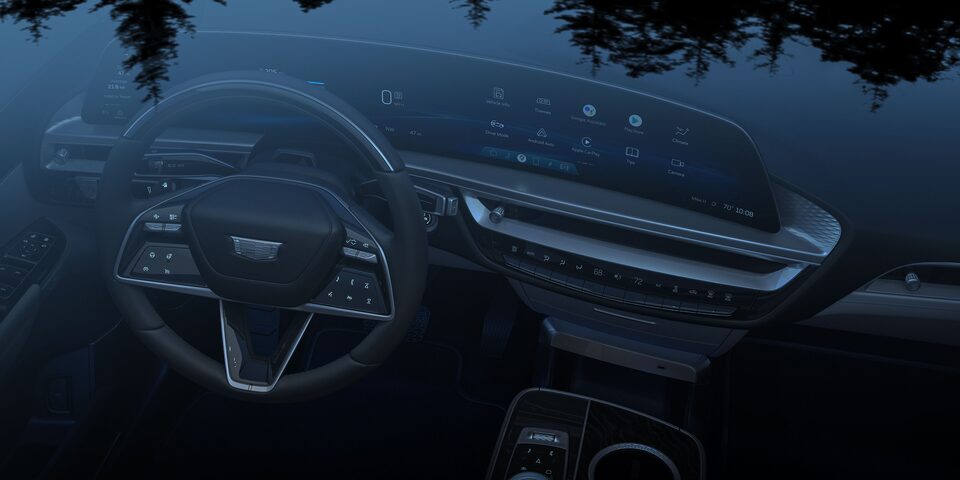 ---
OVER-THE-AIR UPDATES

Your vehicle is equipped to support over-the-air software updates so you can always have the most advanced technology available in your LYRIQ. This includes infotainment functionality, performance enhancements and more.

---
ACTIVE NOISE CANCELLATION

Tranquility takes centre stage. Next-generation Active Noise Cancellation intelligently measures road vibration and uses the AKG† speaker system to actively cancel road-induced noise. That technology, coupled with rigorous wind-tunnel testing and acoustic laminated glass, turns traditional road noise into a symphony of solitude.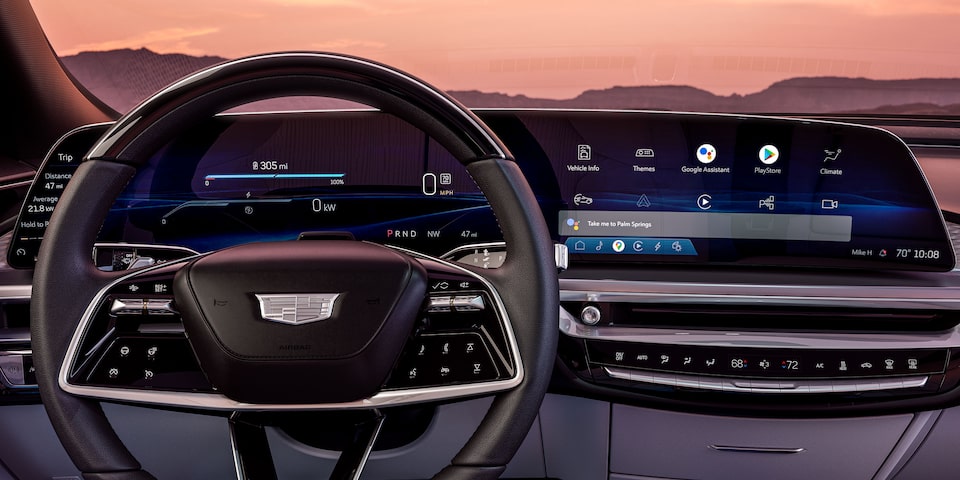 ---
33" DIAGONAL ADVANCED LED DISPLAY

LYRIQ offers an artfully integrated 33" diagonal Advanced LED display that curves toward the driver in a single continuous screen. 

---
SPACIOUS INTERIOR

Free from the constraints dictated by a combustion engine, LYRIQ's interior beckons with a bold expanse. No transmission tunnel means more room for legs, seating and storage.

A lined "jewellery box," a sliding drawer and generous bins help offer protection for handbags, electronic devices and other valuables.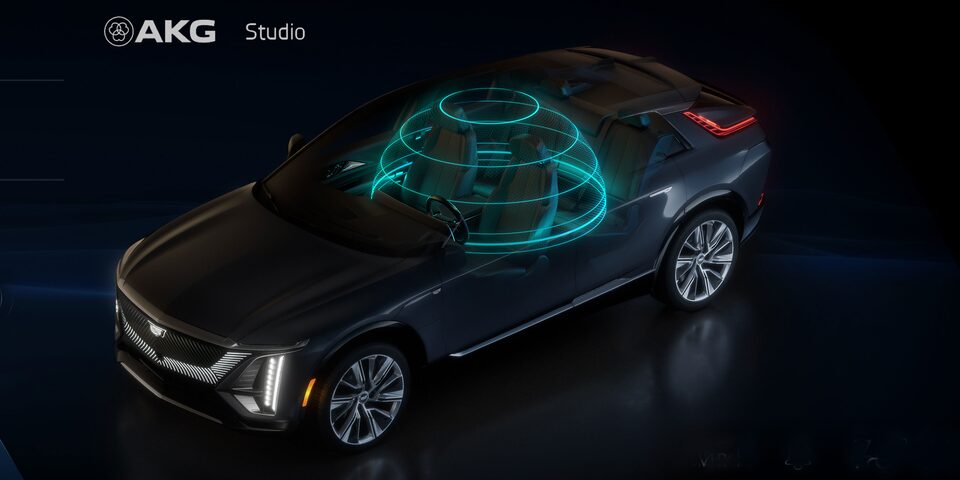 ---
AKG® STUDIO 19-SPEAKER AUDIO SYSTEM

The Cadillac-exclusive AKG®† Studio 19-speaker audio system employs technologies, including Adaptive Volume and Surround Technology, to create an immersive listening experience.

Professional high-fidelity sound enhances your enjoyment of favourite music, news and podcasts. 

---
CENTRE CONSOLE

Materials, colour and form merge style and function.

Architecturally inspired, the centre console's cantilevered design anchors one end while extending the other far forward. Floating the front edge evokes a functional, futuristic hovering table and allows for surprising storage space.

---
INTERIOR JEWELLERY

Within the interior, each layer of detail has been obsessively considered and deliberately chosen. Every element builds carefully into the next. 
From intricate knurling to unique embellishments, beauty seamlessly blends with functionality, and attention to the smallest details underlies all.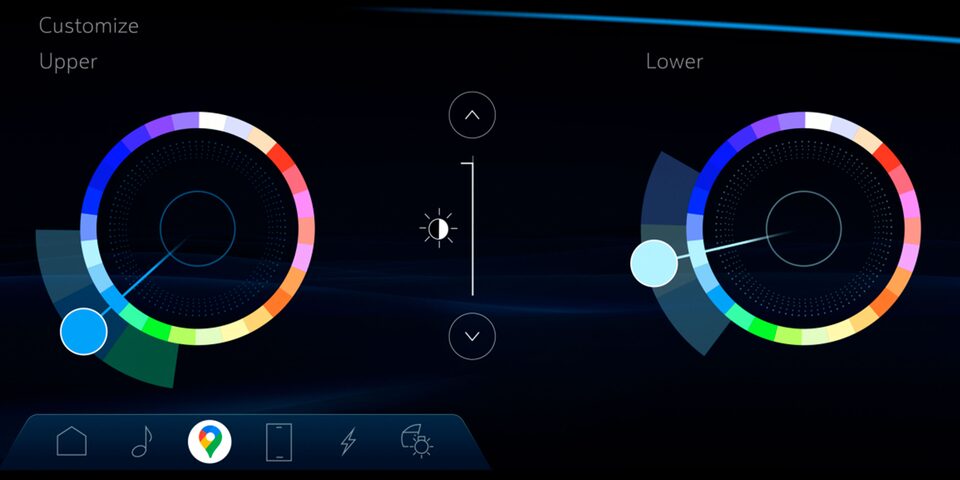 ---
AMBIENT LIGHTING

A dance of lights and shadows makes for a modern interior. Inspired by the sun filtering through trees, laser-etched door panel patterns accent the cabin.

A 26-colour LED spectrum of choices lets you reflect your mood or create emotion. Add warmth or energy, uplift or soothe.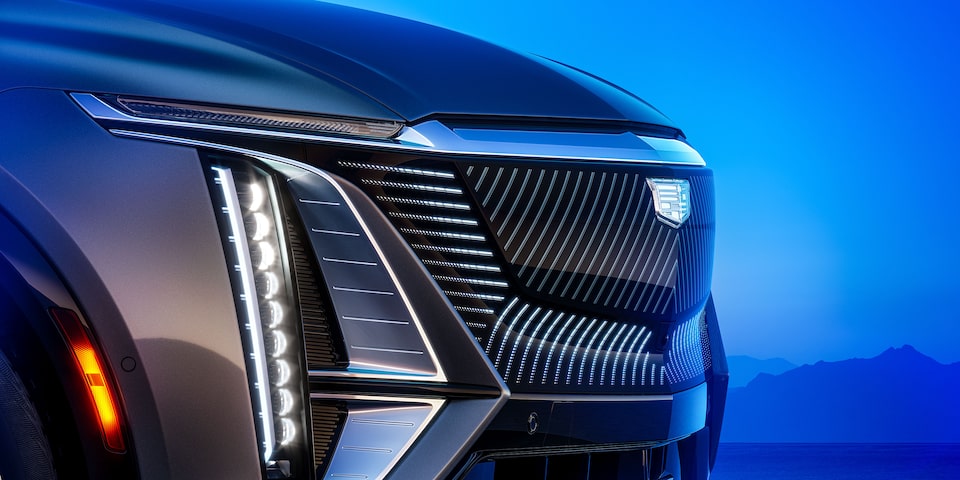 ---
BLACK CRYSTAL SHIELD AND LED SLIMLINE HEADLAMPS

Free from the need for a traditional grille, LYRIQ comes with a dramatically illuminated Black Crystal Shield. LED projectors stack to create a thin vertical headlamp lighting signature.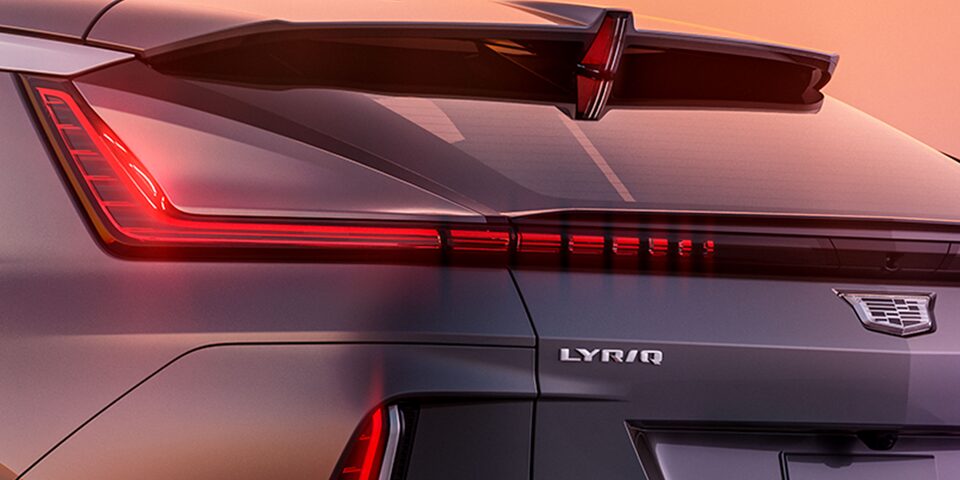 ---
LED TAIL LAMPS

LYRIQ shines with LED technology that elevates basic function into artful design. Vertical tail lamps intensify the drama of the vehicle's rear profile.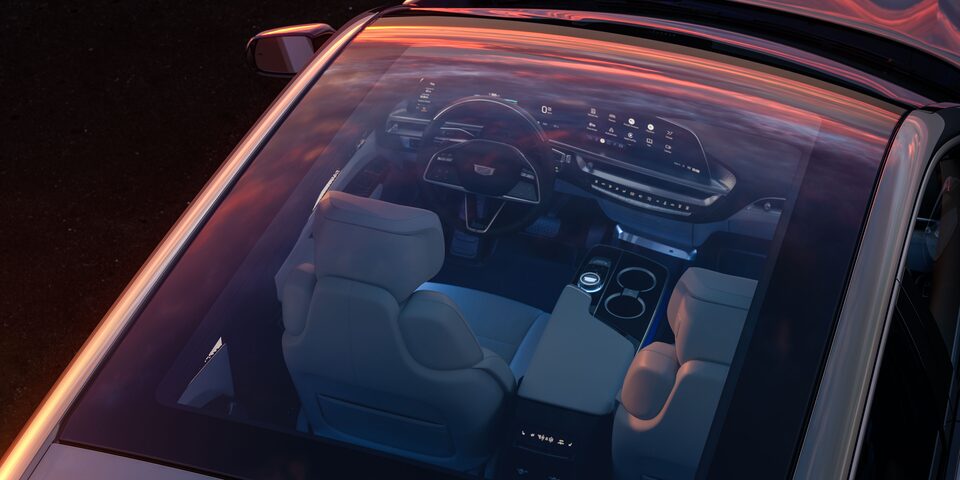 ---
FULL-GLASS ROOF

Look above you—and beyond. From rail to rail, the sloping full-glass roof stretches uninterrupted.

An interior power sunshade allows you to widen or minimize the view as you move through the landscape.

---
AUTOMATED CHARGE PORT DOOR

Charging LYRIQ is simple. A gentle press of the Cadillac Crest on the port door reveals the charge port. Form and function in perfect harmony.

---
STANDARD 20" WHEELS

20" Split 6-Spoke alloy wheels with Diamond Cut/Dark Android Finish and Gloss-Black aero inserts paired with self-sealing tires.

---
AVAILABLE 22" WHEELS ONLY ON RWD

22" Dynamic Split-Spoke Reverse Rim Alloy Wheels with Polished/Gloss-Black Finish paired with self-sealing low-profile† tires.

---
CUSTOMIZE YOUR LYRIQ

GALLERY
US preproduction display shown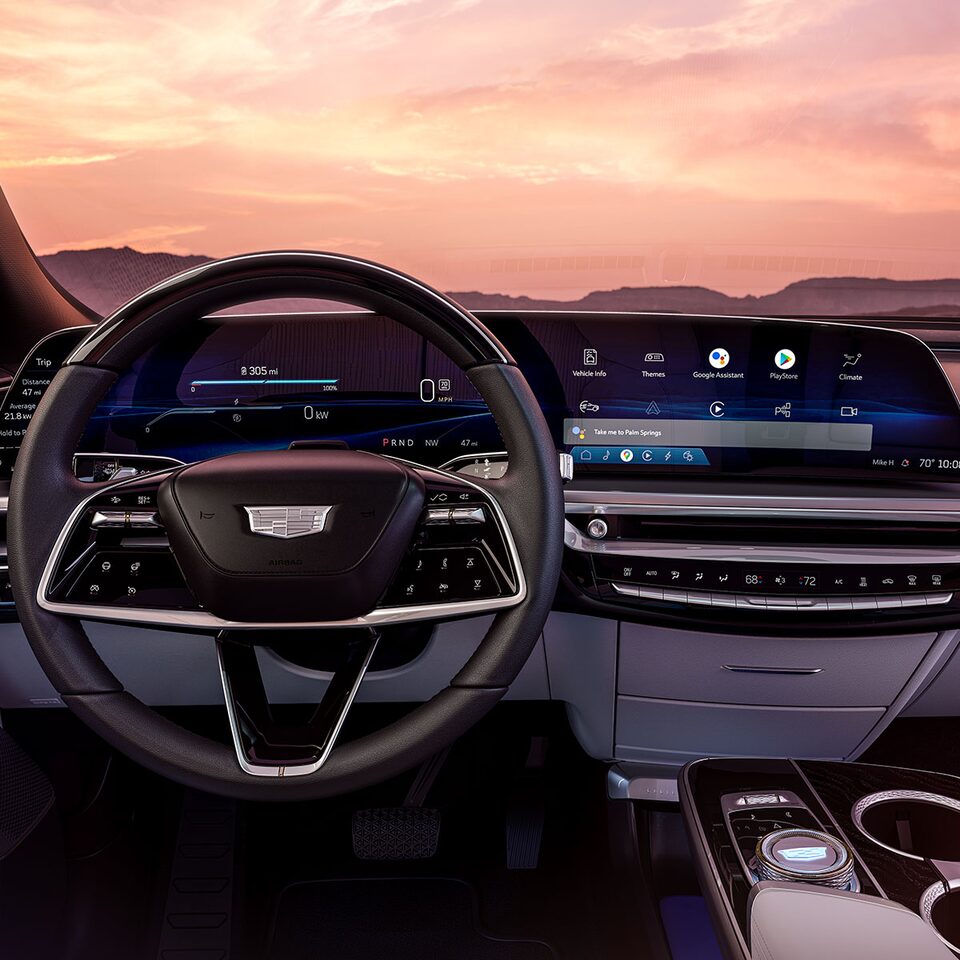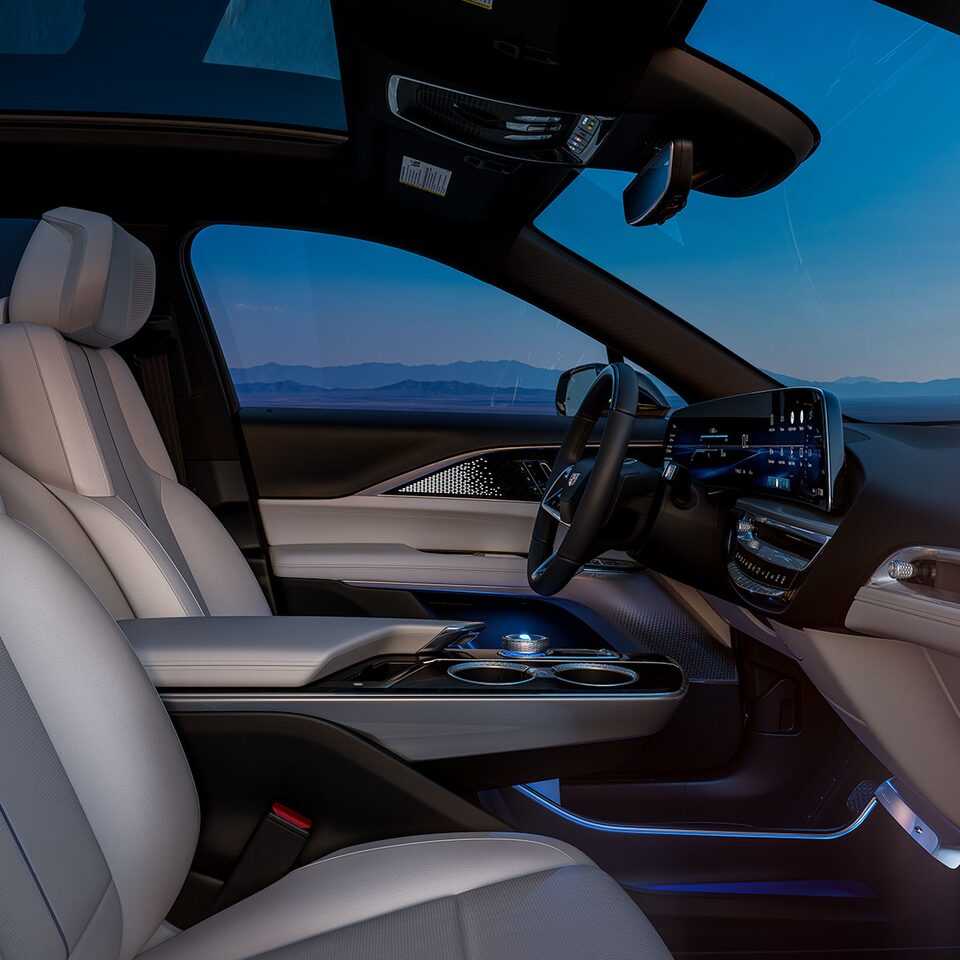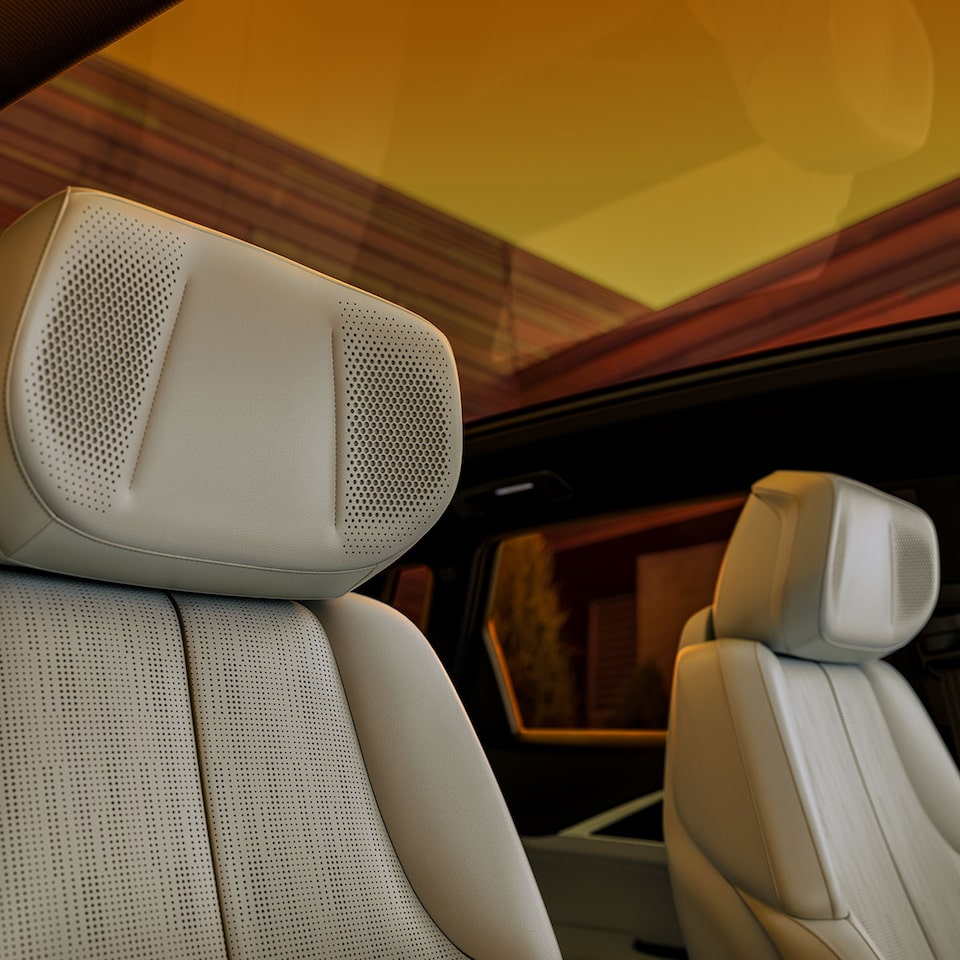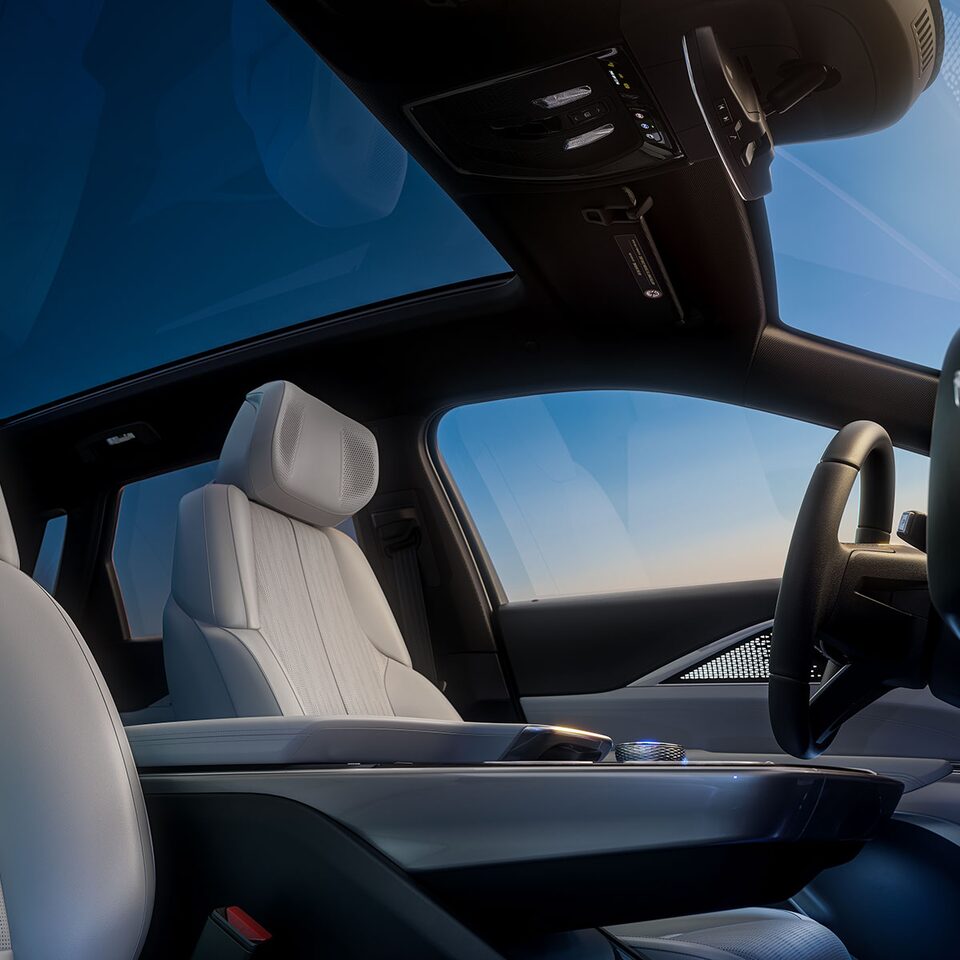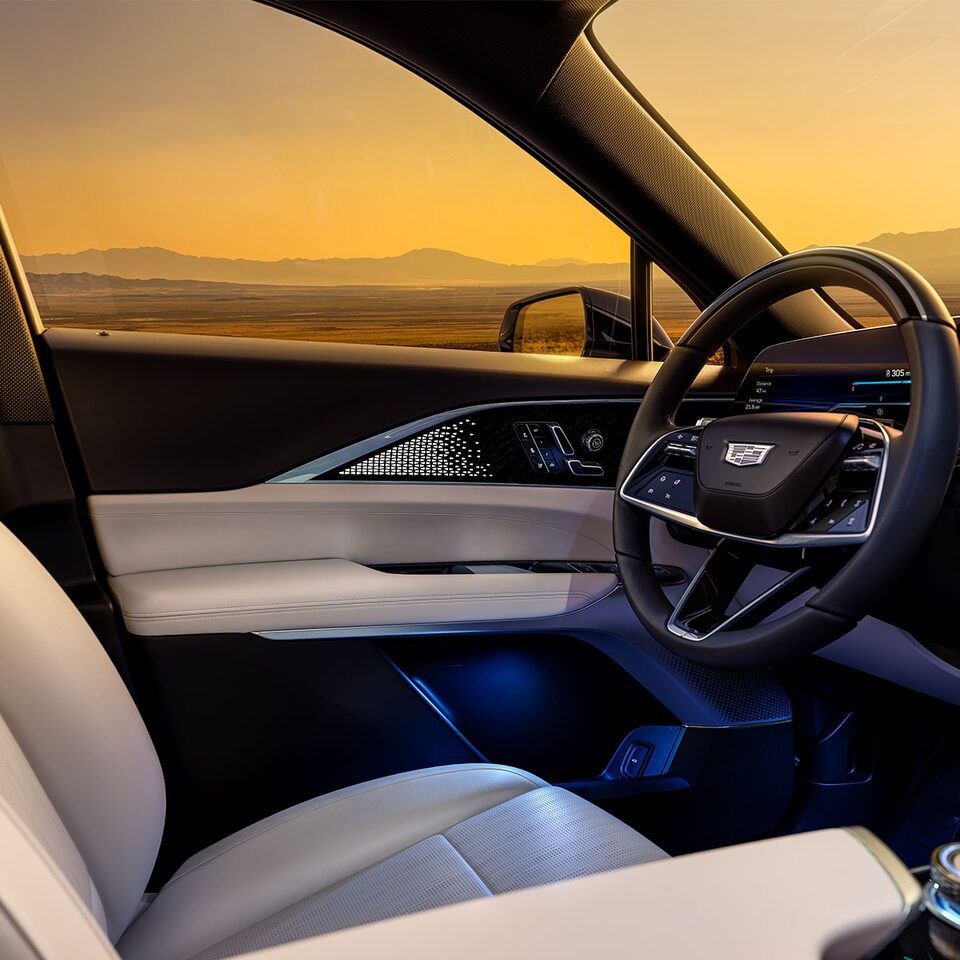 US preproduction display shown
US preproduction display shown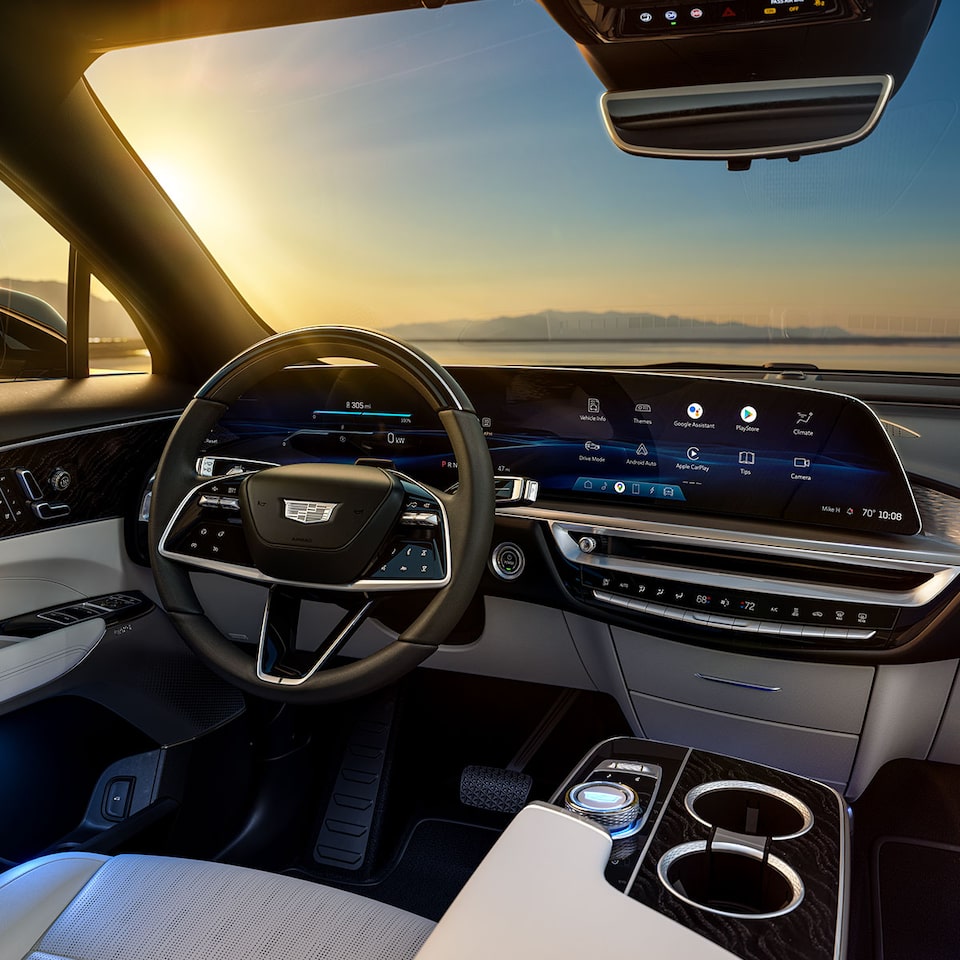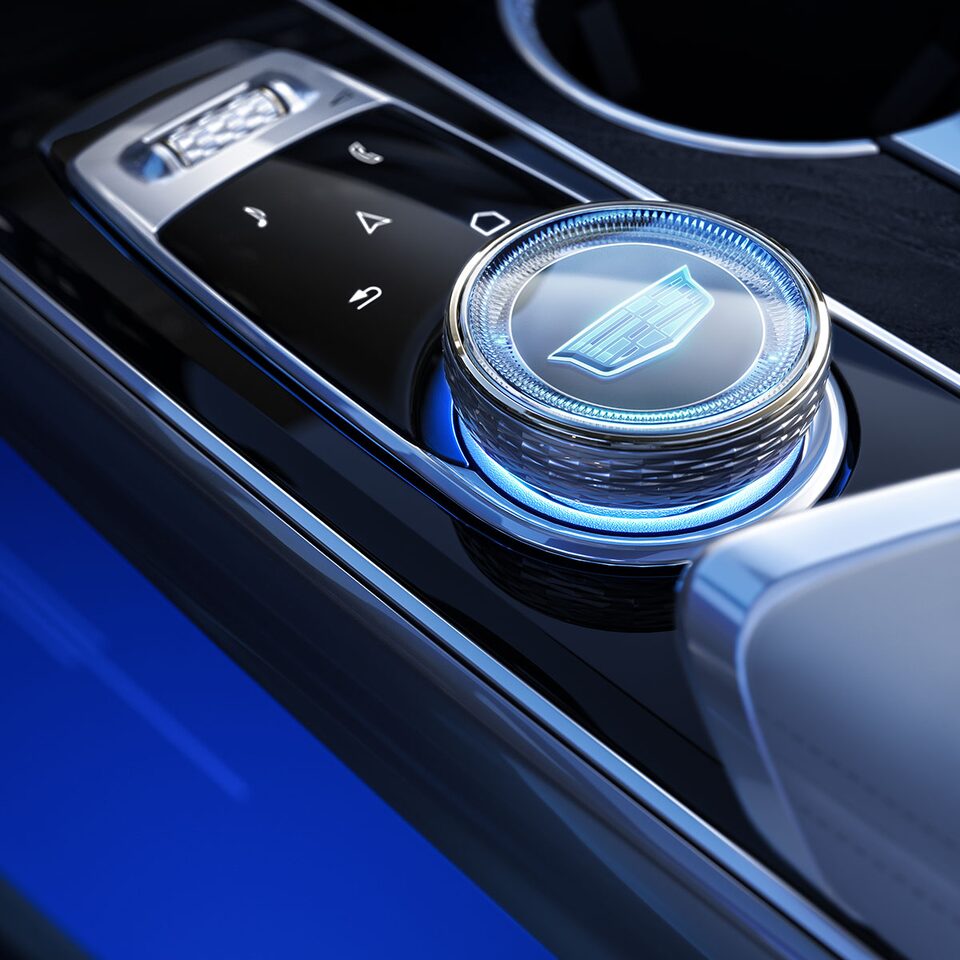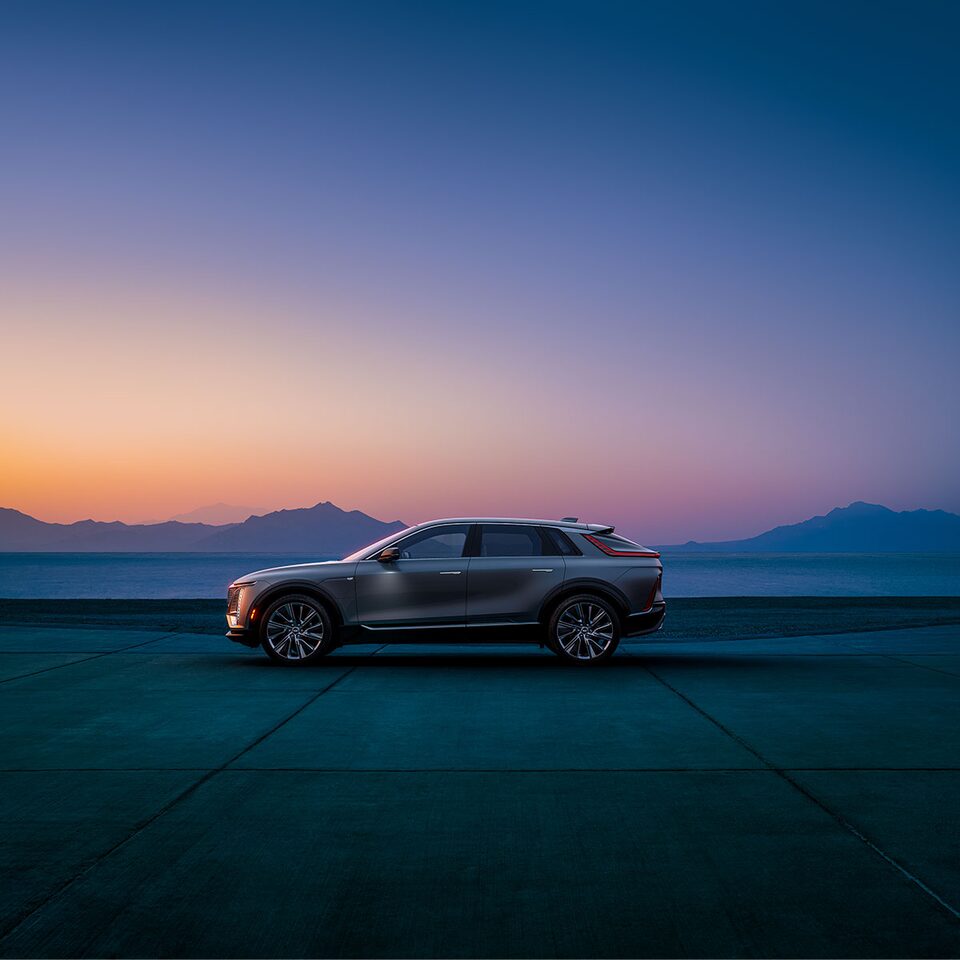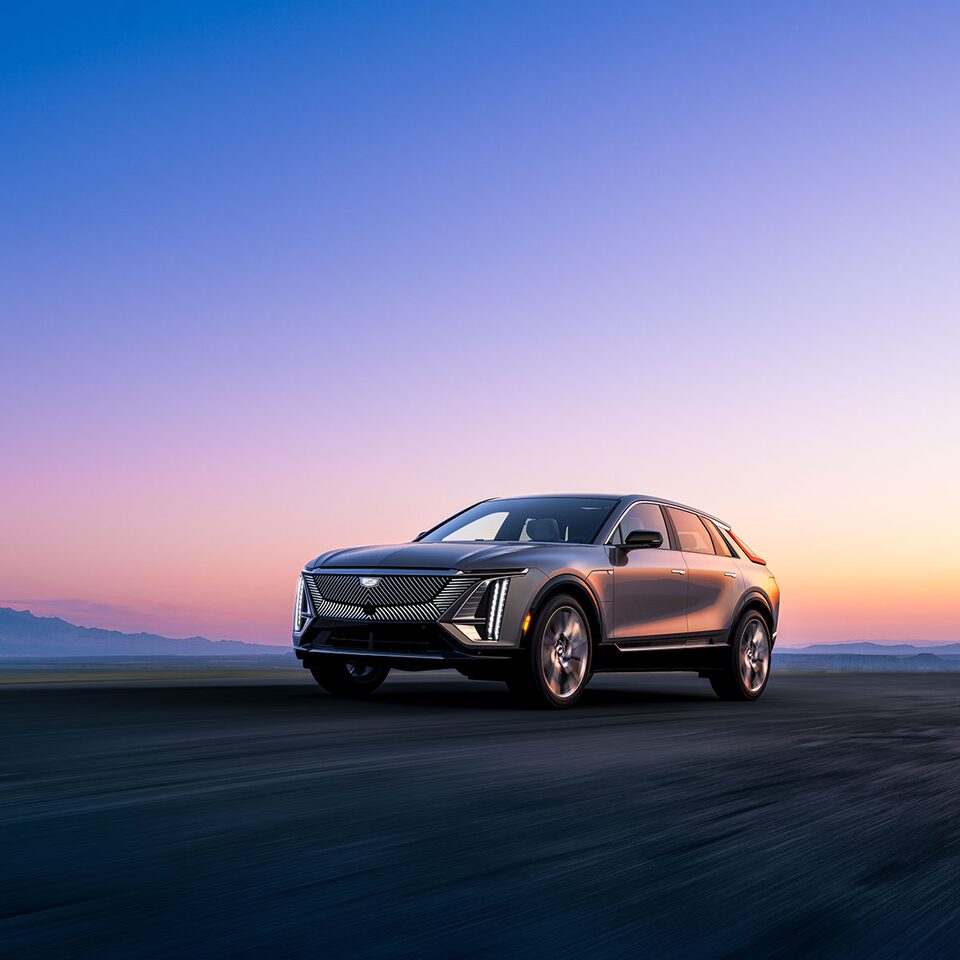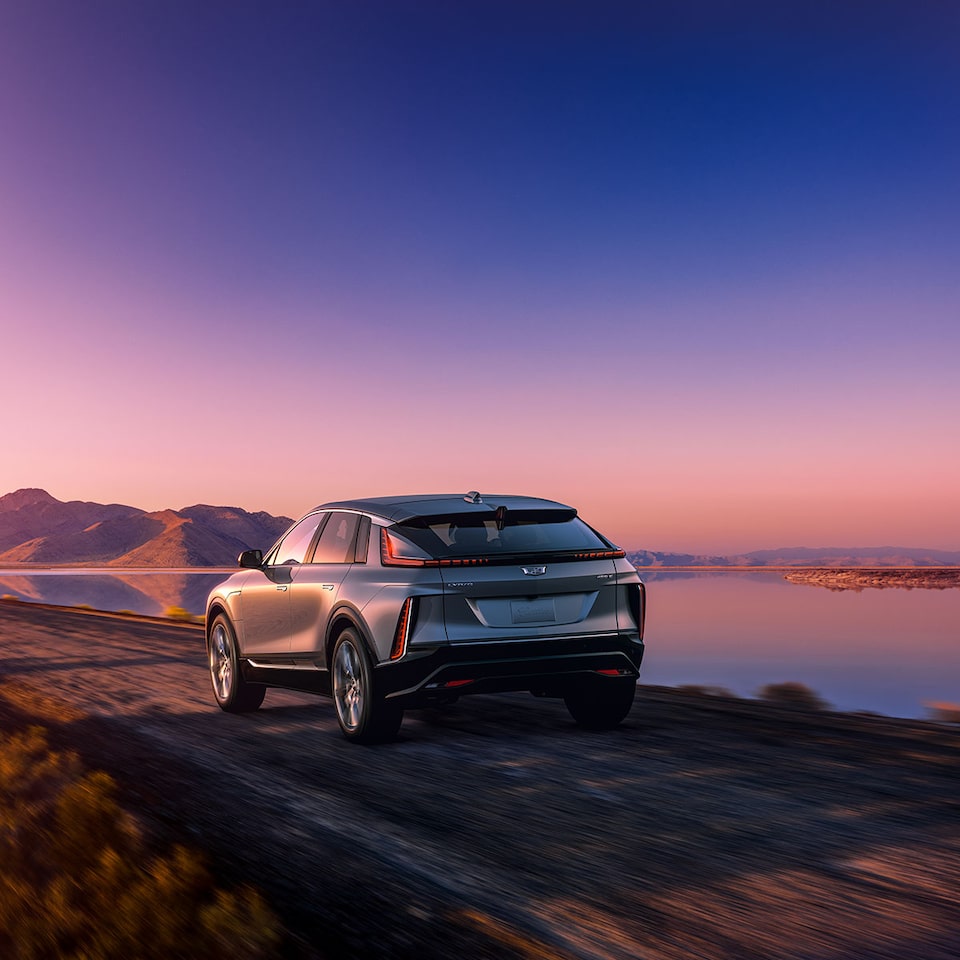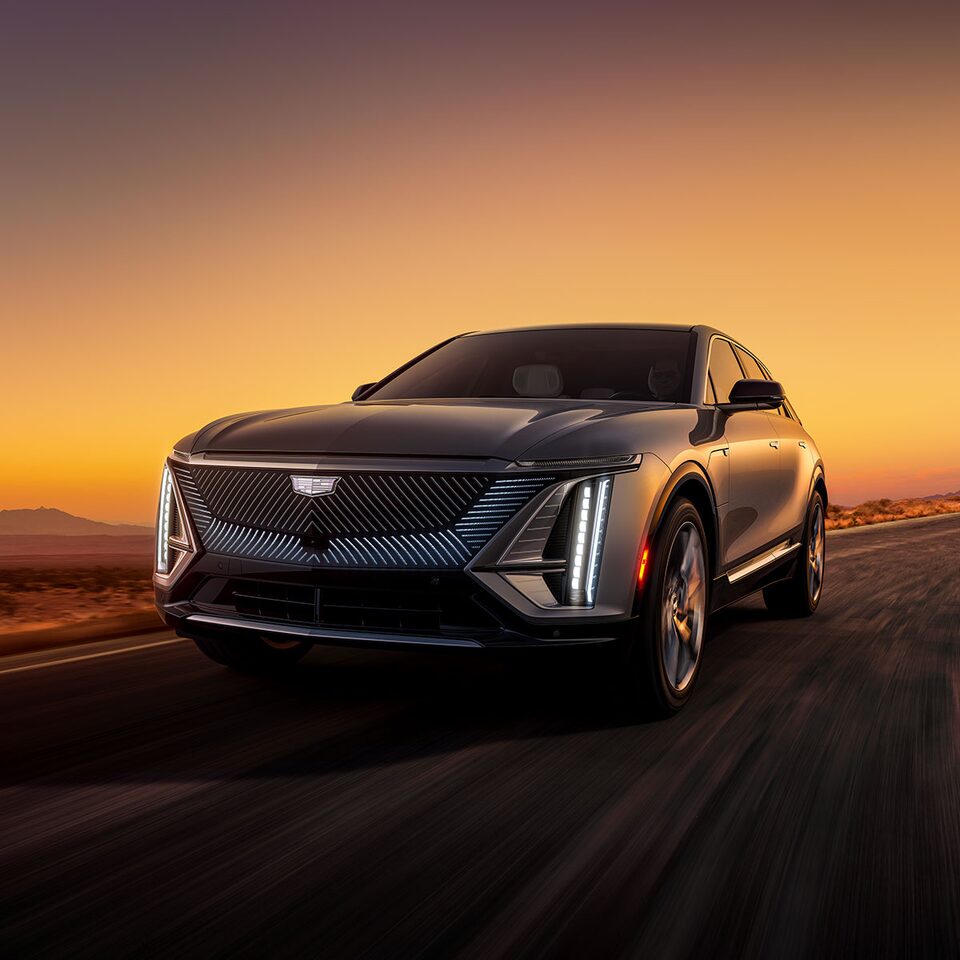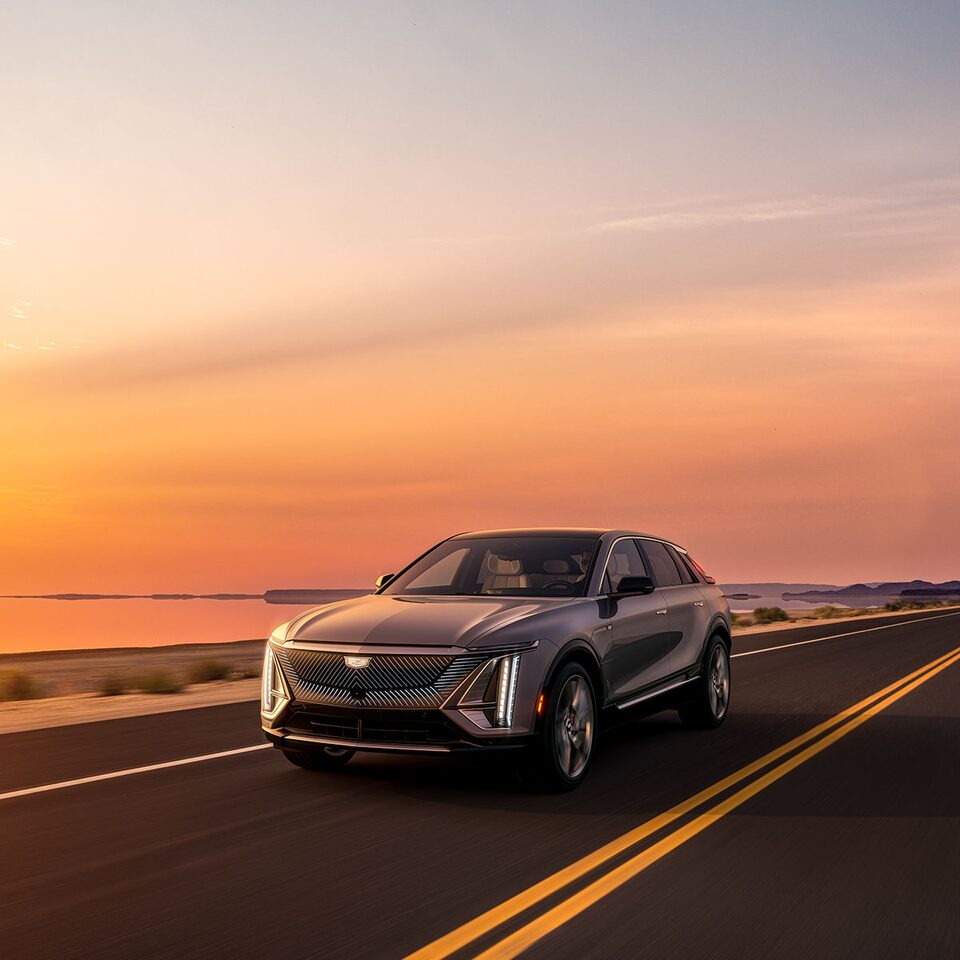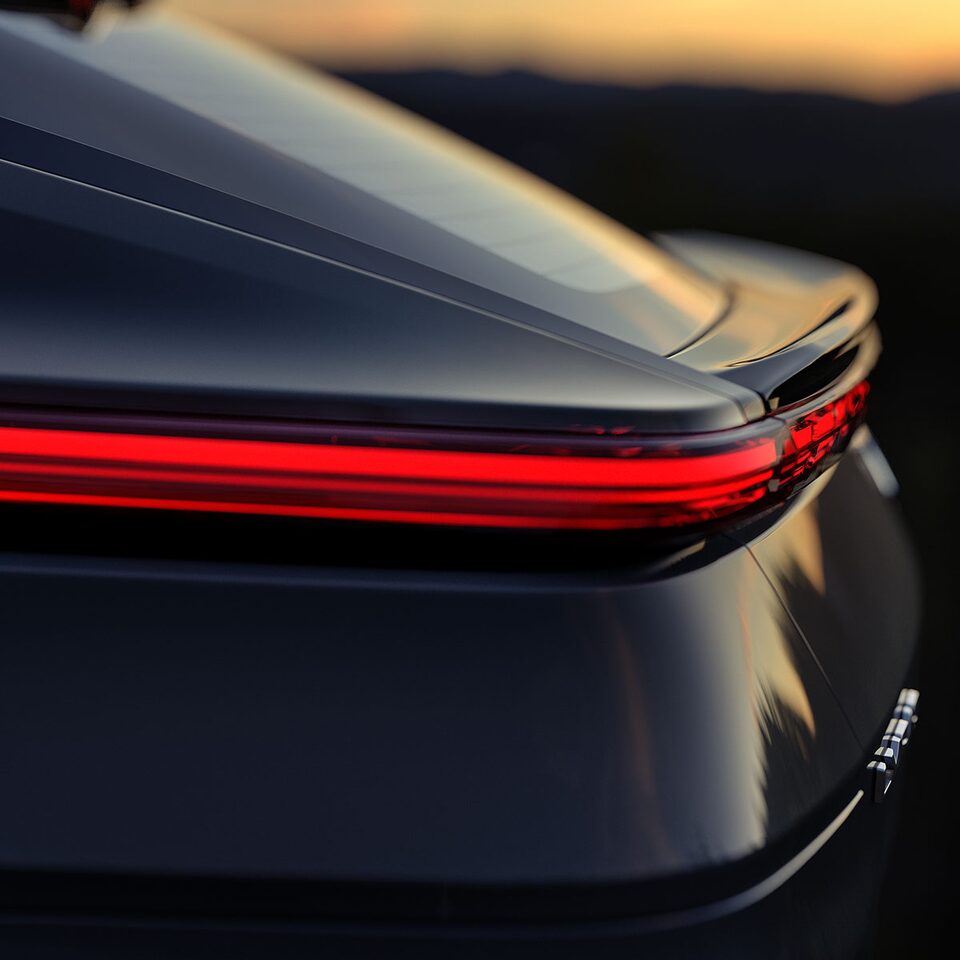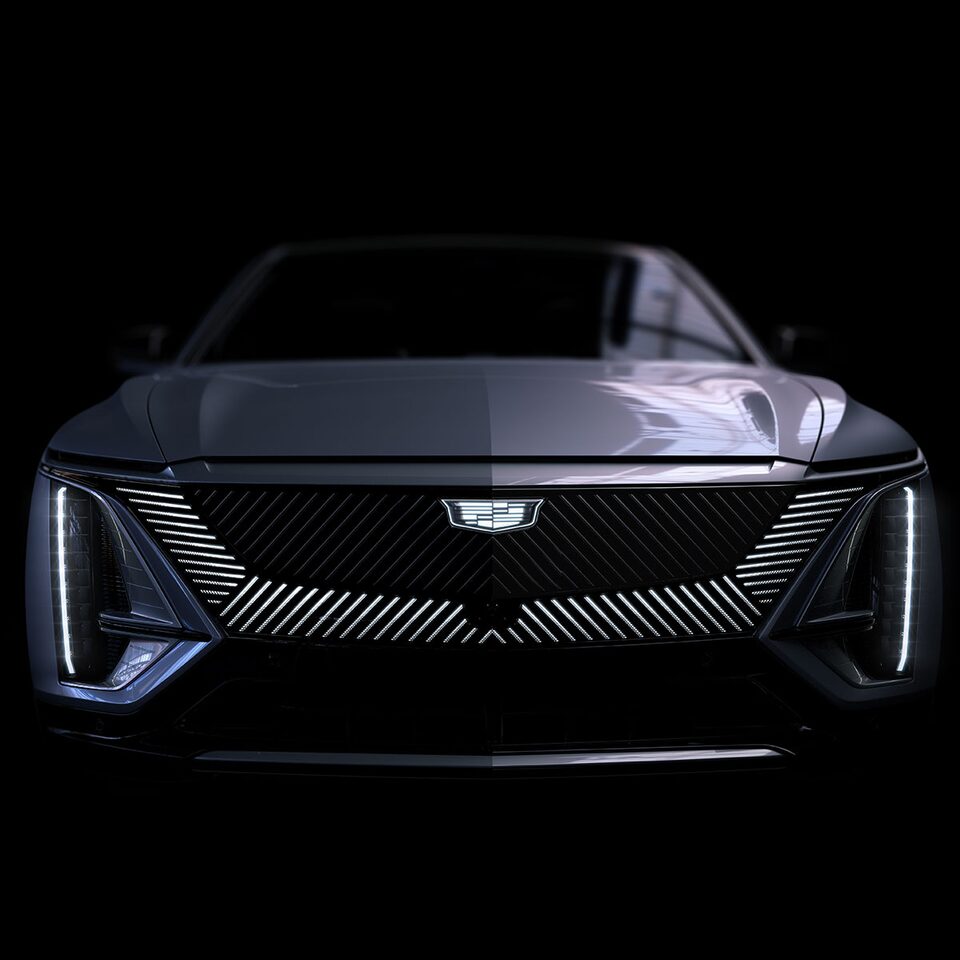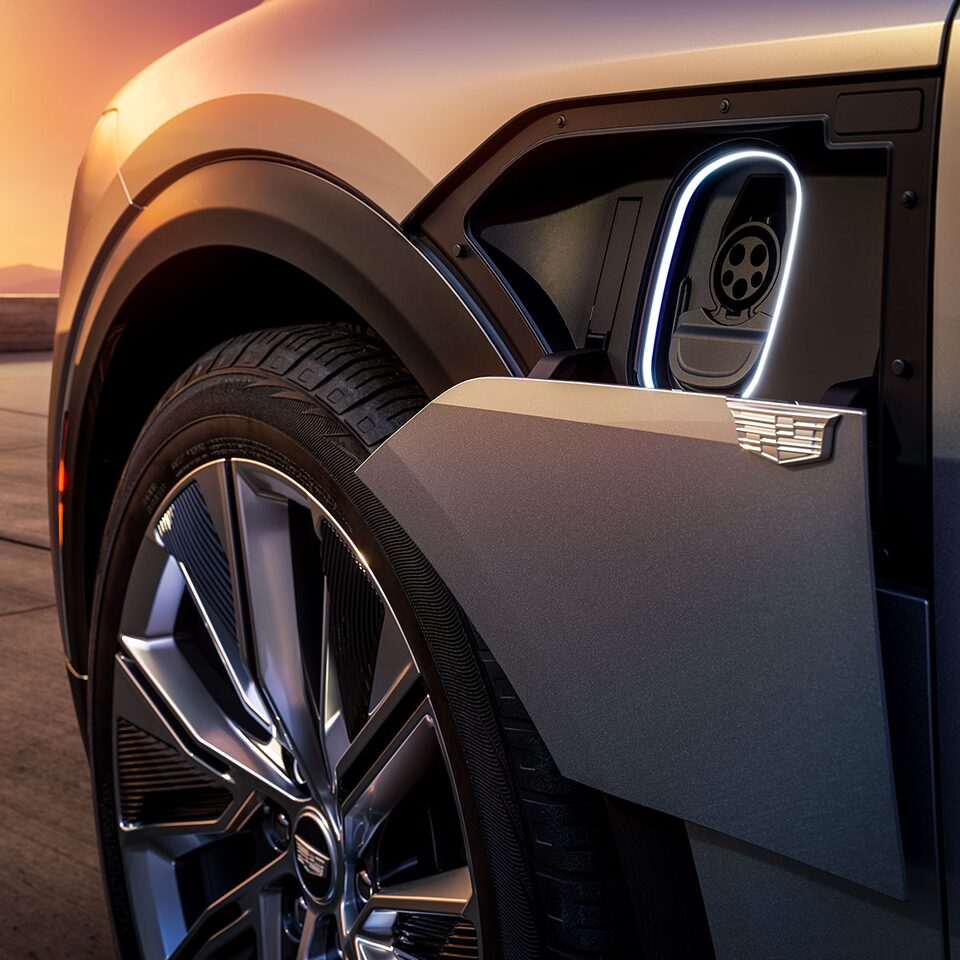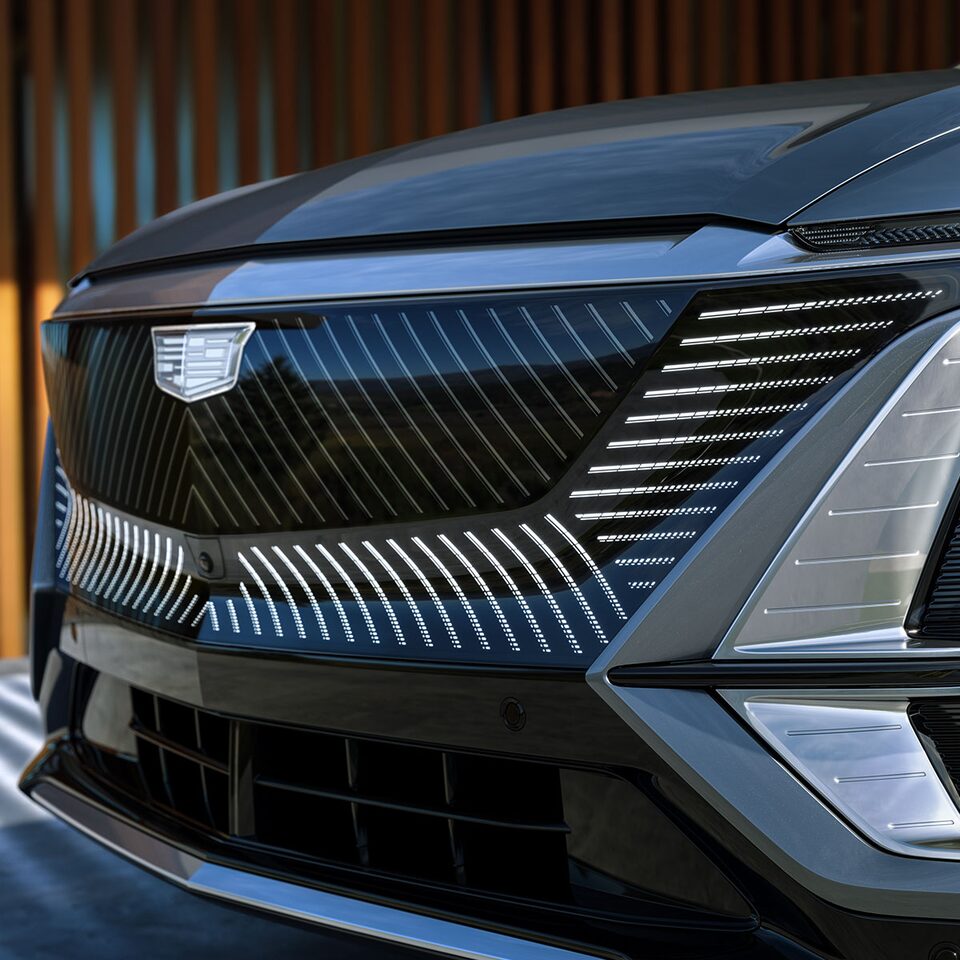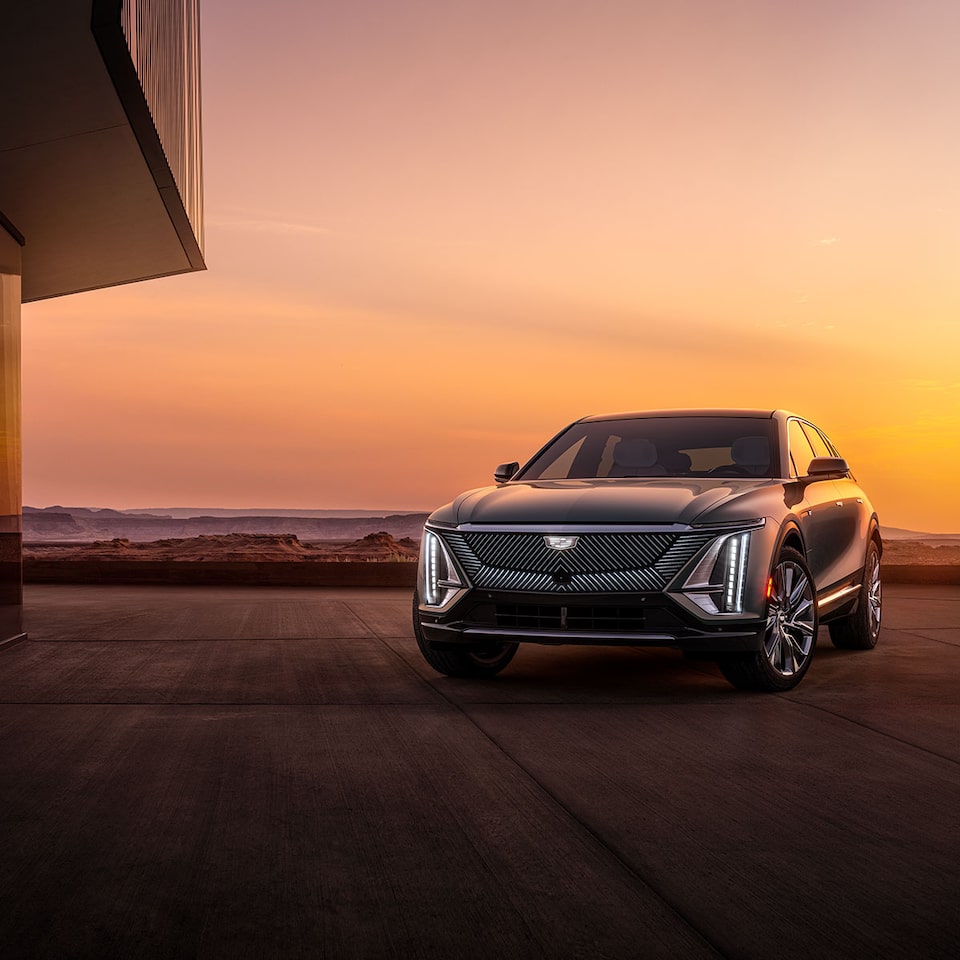 ---
---
CADILLAC SMART SYSTEM™ STANDARD FEATURES

Automatic Emergency Braking

MORE STANDARD SAFETY AND DRIVER ASSISTANCE FEATURES

Blind Zone Steering Assist

Enhanced Automatic Parking Assist

Enhanced Automatic Emergency Braking†

Following Distance Indicator†

Front Pedestrian Braking With
Bicyclist Detection

Rear Cross Traffic Braking

Reverse Automatic Braking

Safety or driver assistance features are no substitute for the driver's responsibility to operate the vehicle in a safe manner. Read the vehicle's Owner's Manual for important feature limitations and information.
SEE INTO THE FUTURE

---
Join the exclusive list to be the first to know about LYRIQ announcements, product updates, and news about the vehicle's 2022 release.

Thank you for signing up.

We'll send you the latest information on the selected vehicle as it becomes available.


---
Your safety is very important to us. If you want to determine whether or not there is a recall on your current vehicle or on a vehicle you are considering, visit https://tc.canada.ca/en or call 1-800-333-0510.